Lindsey Graham Reveals Trump's Next Iran Move – Warns Iranians: "I Would Think About A New Career"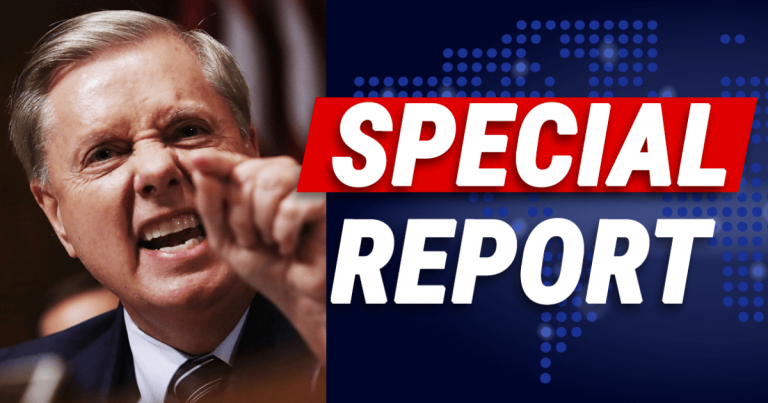 Democrats in the media seemed to be hoping for a second Benghazi. Instead, President Trump did what Hillary Clinton could not: take decisive action.
He took steps to confront America's greatest enemy, Iran. When Iran-backed protestors came against our embassy in Baghdad, Trump put a stop to it.
After that, he took out Iran's top military commander. It was a huge win for our country. Naturally, Democrats are upset about it.
(Imagine being so crazy, you're upset President Trump defeated a known enemy!)
Now, Sen. Graham is sending a clear warning to Iran. Keep up your aggression and more's on the way.
From Daily Wire:
Senate Judiciary Committee Chairman Lindsey Graham signaled the United States' next move against the Islamic Republic of Iran late on Thursday night, warning the Iranian oil refineries may be the next targets…

Graham responded to the news by tweeting, "If Iranian aggression continues and I worked at an Iranian oil refinery, I would think about a new career."
Wow. If I was in Iran, I'd take heed of Lindsey Graham's warning. He praised the president's decisive action against Iran.
He followed that up by saying if Iran continues to confront us, their oil refineries would be next.
He even cautioned anyone working at an Iranian oil refinery by saying, "I would think about a new career."
Iran's been able to survive because of its wealth of oil. They've been able to sell it around the world, to fund their hostile actions.
But if they continue to threaten our embassies and allies in the Middle East, Trump's not playing around.
He is willing to cut them off at the neck, so to speak. Targetting their oil refineries would cripple Iran's main source of income.
It could make it impossible for the rogue nation to fund their terrible actions.
Make no mistake, Trump is not interested in starting up a new conflict. He's promised to put America first.
But he's not Obama. He's not going to sit back and watch as Iran wreaks havoc across the world.
If it comes to it, he will put the enemy nation in its place.
SHARE to thank President Trump for keeping America strong and safe!
Source: Daily Wire