Chuck Grassley Levels Major Hunter Accusation – He Claims the FBI Actively Interfered with Investigation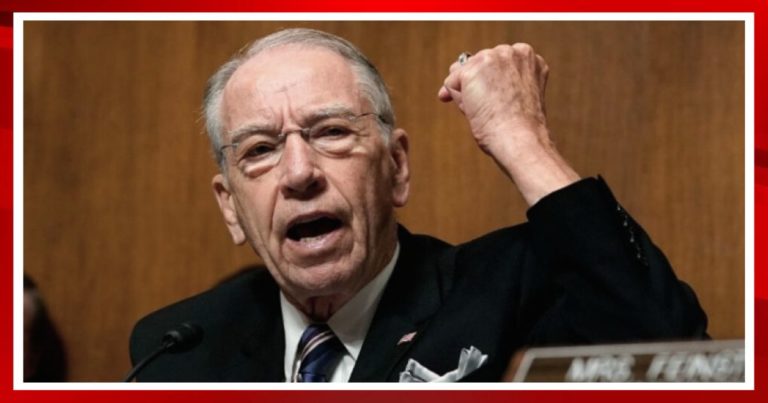 What's Happening:
Plenty of rumors and speculation has surrounded Hunter Biden and his activities. Many Americans want the truth about what he and his father did.
But why is that truth so hard to verify? Sen. Chuck Grassley seems to know why. And he's blasting the culprits behind it.
From Breitbart:
Sen. Chuck Grassley (R-IA) weighed in on whistleblowers within the FBI, alleging that top brass were working to discredit allegations against Hunter Biden, son of President Joe Biden…

"We had concrete information about a lot of things of Hunter Biden has done, and he stopped that and labeled it as disinformation," Grassley stated. "Now, that is political interference in the FBI. And it is going to cause people to lose credibility in the FBI, and every citizen ought to have the most confidence you could ever have an agency like the FBI."
Sen. Grassley blasted FBI agents who labeled credible information about Hunter Biden as "disinformation."
That move hampered investigations into Hunter Biden's activity, right around the time his father was running for president.
Grassley claims that this was "political interference" within the agency. He believes these kinds of moves undermine America's faith in the FBI.
Grassley revealed that FBI Director Wray will appear before his Senate committee to answer, "a lot of questions."
It's unclear just how forthcoming Wray will be. Perhaps Americans won't know the full extent of this situation without a congressional investigation.
But will Democrats bother to investigate this scandal, which surrounds their president's son? Unlikely.
If Americans want to know the truth about Hunter and Joe Biden, Republicans will have to be the ones to do it.
Unless Republicans retake Congress in November, we might never know the truth.
Key Takeaways:
Grassley blasted the FBI for allegedly undermining their Hunter Biden investigation.
He called labeling information as "disinformation" "political interference."
The director of the FBI will appear before the Senate to answer for it.
Source: Breitbart