After Liberal Harvard Begs for a Tax Carveout – The GOP Instead Gives Them the 'Ivory Tower Tax Act'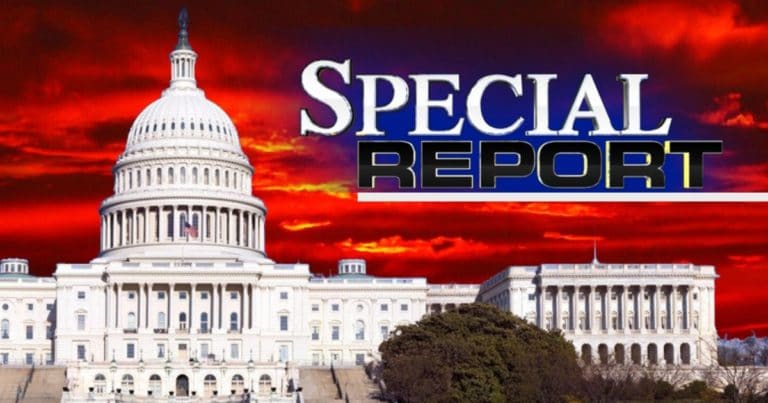 What's Happening:
Democrats constantly say they want the rich to pay their "fair share" in taxes. Yet time and again, Democrats raise taxes… on everyone but the rich.
Now, super wealthy Harvard University—a liberal school with billions in endowments—is upset about a 1.4% tax imposed by Trump. They want this measly tax gone.
Republicans had a better idea.
From BizPacReview:
A 2017 tax put in place by Republicans establishes a 1.4% tax on college's net investment income if their endowment is more than $500,000 per student…

Harvard's Senior Executive Director of Federal Relations Suzanne Day is pushing for Democratic Congressmen to eliminate the tax on Harvard and other universities…

"Harvard wants their endowment tax cut. I have a better idea. Let's raise it," [Sen.] Hawley wrote. "Universities have become woke hedge funds with students' and parents' money."
The Trump administration did what Democrats often promise they'd do, impose a (small) tax on the roughly 100 universities that have a $500,000 endowment per student.
That means these schools are filthy, stinking rich. Yet there doesn't seem to be a clear sign of where this money is going.
Are they providing scholarships for the underprivileged? Are they investing in improving student life—creating campuses that respect free speech?
Hardly. It's possible these massive endowments will eventually go to professors' pensions. Yet despite the fact this tax is only 1.4%, Harvard had the gall to demand it removed.
Chances are, Democrats will be happy to oblige. Their "BBB" bill (which died in the Senate) was going to give tax cuts to rich Americans, despite what Biden promised.
Republican Sen. Josh Hawley hit back, saying that the tax should be increased. He accused these liberal schools of becoming "woke hedge funds," using students' and parents' money to promote far-left views.
Democrats are trying to push a reconciliation bill through Congress, without Republican input. It is possible that this bill will be stalled in the Senate if one or more Democrats agree with Hawley.
Sen. Manchin has long opposed massive spending without a means to pay for it. He might be on board a plan to raise taxes on universities.
Key Takeaways:
Harvard University demanded Democrats remove a 1.4% tax on its endowments.
Harvard has billions of dollars in endowments.
Josh Hawley instead wants to increase the tax.
Source: BizPacReview