Senator Hawley Sends Democrats Scrambling – He Just Drafted Impeachment Subpoenas For Hunter, Joe, Adam And The Whistleblower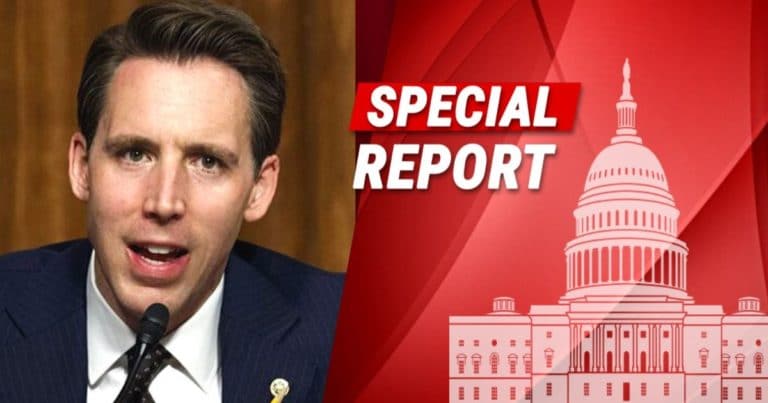 With a handful of Republicans flip-flopping over this impeachment trial, Sen. Josh Hawley is a true Trump rock star.
You might remember, he was the senator who filed for a motion to dismiss Pelosi's entire impeachment plan outright. He stood up to Pelosi, who was sitting on the articles for weeks.
Perhaps it was this move that finally forced the Democrat's hand.
Some Republican senators are unwilling to go to bat for the president. But Hawley is firing back with a list of subpoenas.
Whether or not Democrats try to get Bolton, Hawley wants them to regret ever going after impeachment.
From Breitbart:
Sen. Josh Hawley (R-MO) revealed… he has drafted motions to subpoena former Vice President Joe Biden, his youngest son Hunter Biden, House Intelligence Committee Chairman Adam Schiff (D-CA), and the so-called "whistleblower."
Boom! Hawley is drafting motions to subpoena Joe Biden, Hunter Biden, Adam Schiff, and the infamous "whistleblower."
This comes as a new "bombshell" New York Times story is giving senators an excuse to demand Bolton. The former Trump staffer supposedly claimed Trump was pushing for a quid-pro-quo.
Despite the suspicious timing, Democrats are demanding Bolton testify.
(Something tells me they are going to regret that decision.)
So Hawley is striking back and getting subpoenas ready. If Democrats want Bolton, then we get the Bidens, shifty Schiff, and the unnamed man who started this.
Most Republicans agree that Democrats blocked Republicans' efforts for a fair investigation in the House. If they think they can do the same in the Senate, we think they are dreaming.
Hawley—and other Republicans—are trying to make the truth come out on the Bidens. They also want to know what Schiff and his staff were doing all along.
Something tells me Schiff won't want to take the stand and answer questions from Trump's legal team. I don't think they'll go soft on him.
Do you think Bolton testimony will really sink the president? Not a chance.
But testimony from these Democrats might be devastating… to their own party.
SHARE if you want to see the Biden boys and Adam Schiff take the stand!
Source: Breitbart