Senator Hawley Demands New Investigation – Stands Up In Congress For 1st Amendment Rights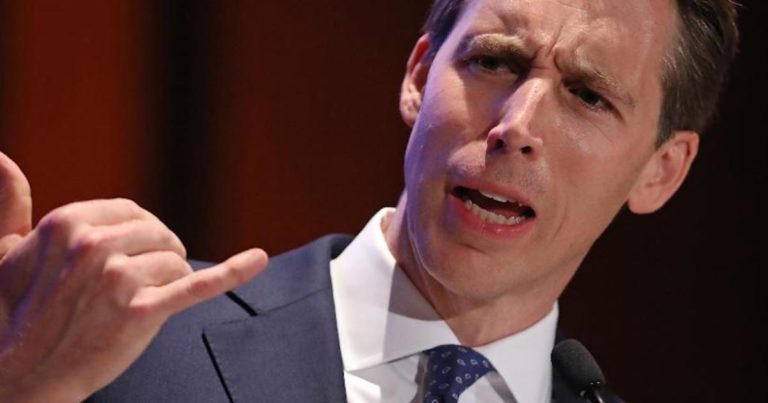 What's Happening:
Senator Josh Hawley (R-Mo.) wants a renewed investigation into jurisdictions that recently forced churches to remain closed.
This week, Hawley penned a letter to Attorney General Bill Barr, calling this a civil rights issue and citing the Constitution.
The Senator believes the events of the past few weeks show inequality between George Floyd protestors and church restrictions.
For instance, protestors were allowed to congregate despite ongoing coronavirus limitations—but churches had to either be closed, or operate in a limited capacity.
From Axios:
He acknowledged that Americans have the right to peaceably protest and that millions are rightfully angry about George Floyd's death, but added, 'States cannot allow one but prohibit the other.'
AG Barr and the Trump administration have said they'll look into possible rights violations during the lockdowns. And Hawley thinks he has a definite case.
Why It's Important:
Despite warnings from the World Health Organization (WHO) and other medical experts, protests have continued. And often in cities where strict virus restrictions are still in place.
This is what Hawley wants Barr to investigate: state officials infringing on the First Amendment.
As he said in his letter:
These actions also violate free speech. The First Amendment prohibits state officials from banning meetings based on the ideas that will be expressed.

State officials have determined that the message behind the current protests is worth saying.

But state officials cannot block religious speech while allowing protests simply because the states think the protest speech is more valuable.
Many citizens of faith have complained about this apparent inequality.
It came to the forefront when some church-goers pointed out that certain businesses could operate almost freely, while churches still faced strict limitations.
As a result, churches were forced to close or allow a very small number of people to congregate for sermons.
The First Amendment issue continues to envelop the nation, as more leaders stand to support America's basic freedoms.
As Hawley finished:
I urge you to remain engaged, open a full civil rights investigation, and bring whatever lawsuits are necessary to secure the First Amendment rights of all Americans.
Key Takeaways:
Sen. Josh Hawley wants AG Barr to open a new investigation. It will look into potential rights violations concerning churches and lockdown restrictions.
The Senator calls this a civil rights issue as well as a "freedom of religion" situation.
Many church-goers still believe they've faced unequal treatment.
Source: Axios