Senator Hawley Stands Up For American Women – He Is Trying To Block Democrat Change To Military Draft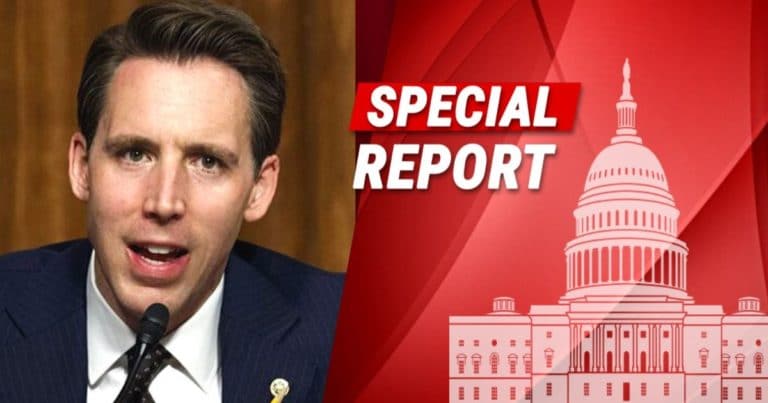 What's Happening:
For years, Democrats have tried to pull a move that would put American women in a tough spot. But at least one Republican is fighting back. Generations of Americans have stepped up to serve our country. Many of them—both men and women—made the ultimate sacrifice for our liberty and freedom.
All these Americans did so willingly, to protect our nation. But if Democrats had their way, every woman from the age of 18-27 would be forced to sign up for the draft. Most Americans don't want this. And Sen. Hawley is fighting it tooth and nail.
From Fox News:
Sen. Josh Hawley, R-Mo., filed an amendment Monday in an attempt to prevent Democrats from requiring women to register for the military draft – something he says is out of step with the American public…

"Most Americans say if a woman wants to serve that's wonderful… But the idea that they be forced into compulsory service, I just think it's crazy."
Democrats are trying to rewrite the language of the National Defense Authorization Act to require "all Americans," not just men, to sign up for the draft. The change would come in the form of the gender neutral "person." That would mean teenage women would have to sign up for the Selective Service once they turn eighteen.
Sen. Josh Hawley, a Republican, is fighting this agenda. He believes that this move is out of step with what most Americans believe. He said that Americans agree with women serving voluntarily in the military. But forcing them to sign up for the draft is "crazy."
Democrats claim this is some kind of victory for women's rights. I'm sure most women won't feel that way. The draft is a largely unpopular program, to begin with. Few people like the idea of watching their brothers, sons, husbands, and fathers get forced into service, against their will.
But for our daughters, sisters, wives, and mothers to do the same? Should both parents abandon their children, just because they were called up to the draft? Shouldn't there be some kind of limits to what the government can force us to do?
Democrats clearly don't think that, considering what they've tried to force on Americans in recent years. So, we shouldn't be surprised they want to subject young women to the horrors of war. Hopefully, more Americans will defy this measure.
Key Takeaways:
Hawley is fighting to keep women out of the Selective Service.
Democrats are trying to force young women to sign up for the draft.
Hawley claims this is out of step with what Americans want.
Source: Fox News