Jeff Sessions Leads Largest Bust In U.S History, Uncovers $2B In Healthcare Fraud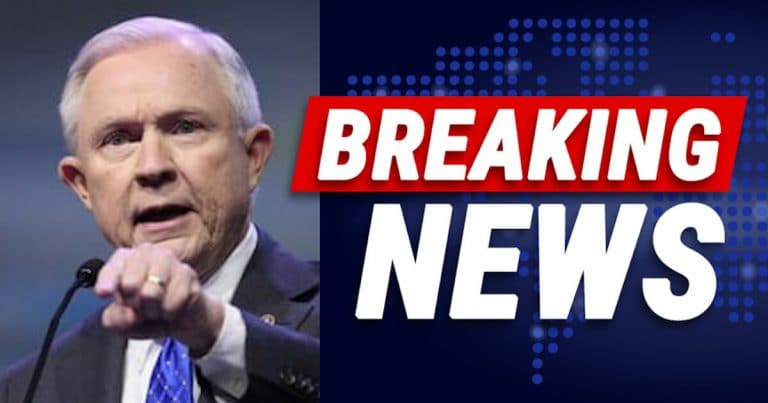 America's Attorney General exposed the worst healthcare scandal in our nation's history: $2 billion and over 600 people are involved.
Every day the opioid epidemic kills an estimated 175 Americans.
Current projections show that drug overdoses from heroin, fentanyl, and prescription painkillers could claim as many as 1 million lives by 2020.
For some perspective, opioids killed more Americans in 2016 than car accidents, breast cancer, and guns. In fact, this might be the biggest hurdle our country has ever faced.
And yet, despite the high death toll, there are no big marches being held or petitions being signed. The Left would rather work on trying to ban guns or freak out over illegal immigrants.
But President Trump is determined to address this crisis and has declared it a public health emergency. He has also recommended harsher punishments for drug dealers, even suggesting the death penalty.
Attorney General Jeff Sessions shares the President's views on the opioid epidemic, calling it "the deadliest drug epidemic in American history."
Now, the Department of Justice's tough crackdown on these harmful drugs just scored a huge win for anti-drug Americans.
From Western Journal:
"Federal officials are charging 601 people, including more than 100 medical workers, for fueling opioid addiction in the largest bust of health care fraud in U.S. history.
The Department of Justice revealed the charges Thursday, which were brought as part of an annual effort to dismantle schemes across the country involved in scamming health care programs.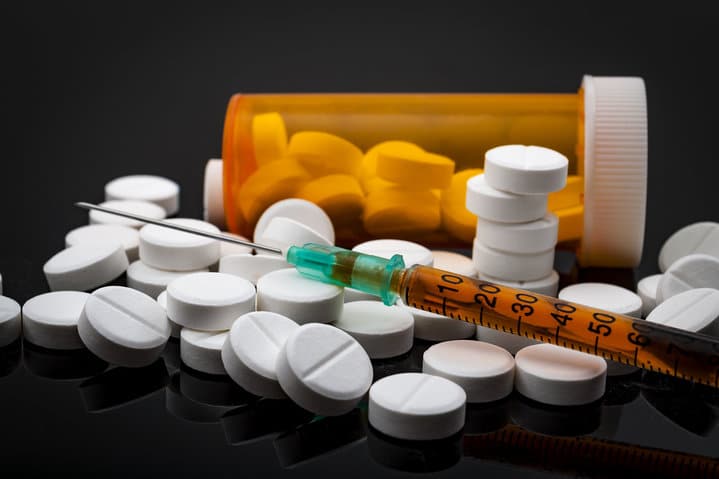 The takedown included the arrest of 76 doctors, 23 pharmacists, 19 nurses and several hundred others involved in prescribing and distributing massive quantities of opioid medications, resulting in more than $2 billion in fraudulent costs to federal health care programs and insurers, NBC News reported."
This scam involved healthcare professionals of all kinds conspiring with pharmacies to fill scripts for huge amounts of oxycodone and hydrocodone pills. These pills were then transferred to drug dealers who sold them on the street.
Sessions could hardly wrap his head around the healthcare industry's betrayal of public trust.
"Some of our most trusted medical professionals look at their patients—vulnerable people suffering from addiction—and they see dollar signs," Sessions said.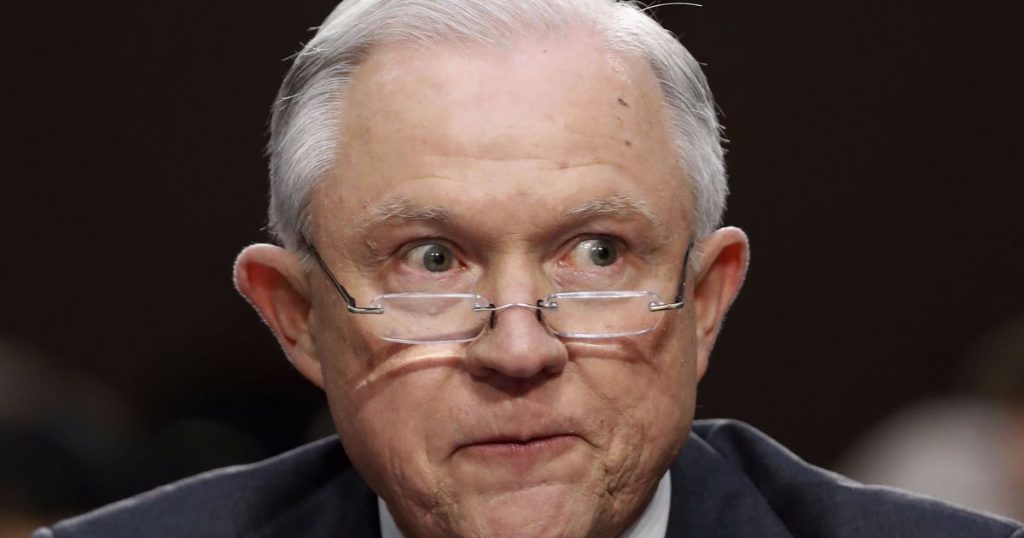 This kind of fraud was kicking into high gear under the Obama administration, but a fraud of this magnitude was never exposed under the former president.
Like most of the crises that happened under his watch, Obama pretended the opioid epidemic didn't exist.
But the truth is, the death toll from the opioid crisis surged under the former president, ultimately reaching highs it never had before.
Trump has taken a much tougher stance, thankfully, and federal authorities have made hundreds of arrests related to abuse of opioid prescriptions: Nearly 200 doctors and 220 medical workers have been charged with this type of criminal activity since January 2017.
Hopefully with Trump's decisive leadership, we can finally regain control of this problem and put an end to opioid abuse in America!
Source: Western Journal