Days After Last Impeachment Hearing Ends – 2020 Swing State Polls Take A Sharp Turn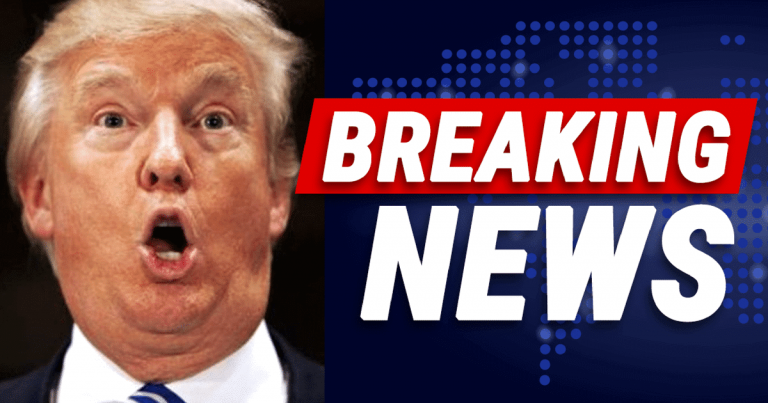 No one expected this would happen to Trump!
For nearly two months, we've had to sit through the Democrats' impeachment narrative.
They had the media spinning this story as much as they could. First, he "pressured" Ukraine. Then he wanted a quid-pro-quo. Then it was "bribery."
But after a month of closed-door hearings and two weeks of public hearings, it seems that the left's argument against Trump is less than solid.
I think it's safe to say Americans have gotten their fill of impeachment coverage. We've heard from all the "star witnesses." We've read the transcript.
Have the Democrats convinced Americans to back impeachment?
We heard from one swing state, and the news isn't pretty.
From Breitbart:
According to the survey, only 40 percent of registered voters in Wisconsin believe that President Trump should be impeached and removed from office.
Woah. After all the hard work the Democrats put into smearing Trump, support for impeachment in Wisconsin is at an all-time low.
Seems like only a minority of Wisconsin voters want Trump gone. That's after Adam Schiff spent God-knows how many tax dollars trying to take down the president.
But the bad news keeps coming, for the left.
From Breitbart:
A Wednesday poll has revealed that support for the impeachment of President Donald Trump is slipping in Wisconsin…

When it comes to the head to head match-ups, the president led former vice president Joe Biden by 47 percent to 44 percent…

As for the other top Democrat candidates, Trump led Sen. Bernie Sanders (D-VT) by 48 percent to 45 percent, Sen. Elizabeth Warren (D-MA) by 48 percent to 43 percent, and South Bend, Indiana Mayor Pete Buttigieg by 47 percent to 39 percent.
The same poll gauged Wisconsin voters' support for possible 2020 candidates. And it seems like Trump is beating every Democrat frontrunner.
Are we surprised? We shouldn't be. Donald Trump, despite constant barrage from the Left, has made good on his campaign promises.
He has brought the economy back from the brink. The stock market is through the roof. He has cut taxes. Unemployment is at record lows.
Unlike Democrats, it looks like Trump can walk and chew gum at the same time.
Why shouldn't the people of Wisconsin be happy about that? They backed him in 2016 and they weren't disappointed.
What can these 2020 Democrats promise? "Medicare-for-All" which will end up costing us trillions. Heavier taxes which will destroy jobs.
Hmm… the choice appears obvious.
SHARE if you think Trump's headed for a 2020 landslide victory!
Source: Breitbart