Hillary Clinton Hit With New Evidence, Burns Entire Swamp To The Ground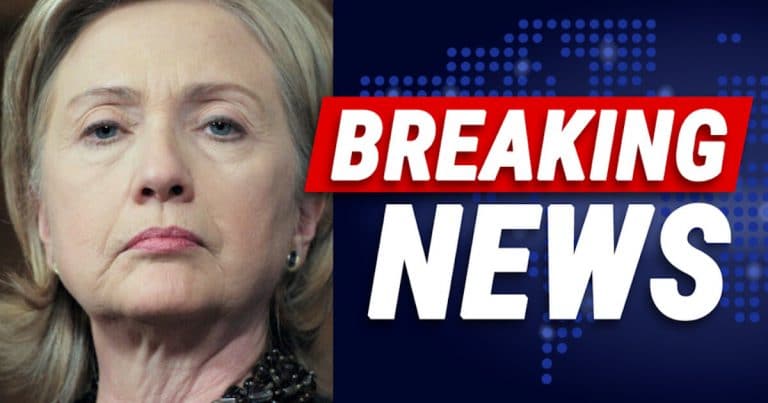 It turns out Hillary did more damage to America than anyone could have known—and now it's all public.
Remember when we learned Hillary Clinton—while Secretary of State—set up an illegal private email server? It was a crime. Even then FBI Director James Comey admitted she was "extremely careless."
Yet despite this obvious crime, Comey said they wouldn't pursue charges.
This was bad for so many reasons. We know the investigation was dropped because the FBI agent leading it—Peter Strzok—was a Hillary shill trying to protect her.
We also know that Hillary sent classified information on this server. Information that, should it fall into the wrong hands, would pose a serious threat to our country.
Now we know, for a fact, that it did fall into the wrong hands.
From The Daily Caller:
A Chinese-owned company operating in the Washington, D.C., area hacked Hillary Clinton's private server throughout her term as secretary of state and obtained nearly all her emails, two sources briefed on the matter told The Daily Caller News Foundation.

The Chinese firm obtained Clinton's emails in real time as she sent and received communications and documents through her personal server, according to the sources, who said the hacking was conducted as part of an intelligence operation…
For years the Left has been screaming about Russia—and now we know why.
They have been trying to distract us from the real story. It had nothing to do with Trump or "Russian collusion." Stupid Clinton got hacked by China. They got every last email.
It's possible they were the ones behind the later DNC and Podesta hacks. That would make more sense than "muh Russians."
Strzok knew about the threat but did nothing. Yet another black mark on the FBI. Top secret documents ended up in the hands of a clear rival. Our government didn't seem to care.
What kind of damage did Hillary do to our country, thanks to her illegal server? Crooked Hillary thinks she is above the law. She didn't care about following the rules to protect sensitive documents.
Yet she and all liberals claim Trump is the enemy. He "colluded" with Russia. We've yet to see evidence of this. Instead, we see a reckless and crooked woman endanger every last America.
So, where is this investigation?
Source: The Daily Caller