Trump's Homeland Security Storms Sanctuary Cities With High-Profile Arrest Request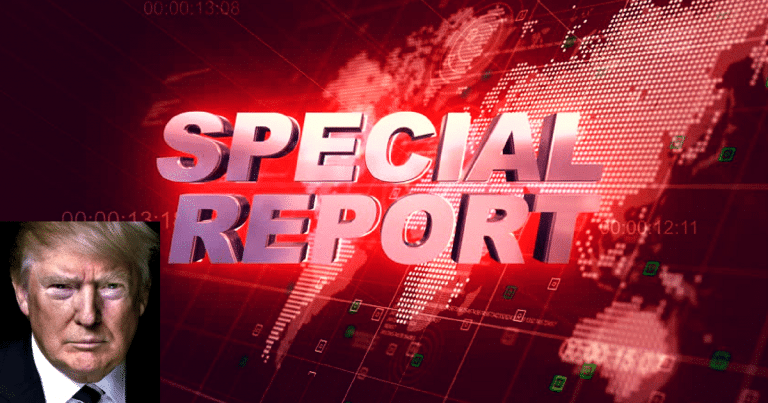 The battle to end illegal immigration continues. Numerous regions in the country have opposed Trump's goals. They have created 'sanctuary cities,' places in the United States that puts the rights of criminals ahead of citizens.
These cities and states have made it clear that law-abiding citizens do not deserve safe communities. Liberals will refuse to cooperate with federal law enforcement, making it difficult for them to properly apprehend and deport violent criminals.
But things might be changing very quickly. It was announced that the President's Homeland Security is about to get tough. Real tough.
From The Washington Times:
Homeland Security Secretary Kirstjen Nielsen confirmed Tuesday that her department has asked federal prosecutors to see if they can lodge criminal charges against sanctuary cities that refuse to cooperate with federal deportation efforts.
"The Department of Justice is reviewing what avenues may be available," Ms. Nielsen told the Senate Judiciary Committee.
Her confirmation came after California's new sanctuary law went into effect Jan. 1, severely restricting cooperation the state or any of its localities could offer.
U.S. Immigration and Customs Enforcement Director Tom Homan says those policies put his officers and local communities at more risk because they have to arrest illegal immigrants out in the community.
Mr. Homan told The Washington Times last July that he wanted to see local officials charged as complicit in human smuggling if they shielded illegal immigrants through sanctuary policies.
Homan and others responsible for national security promised this. They said they would not be lying down in the wake of sanctuary cities, counties, and states. American citizens and law enforcement are in danger. Meanwhile liberals bend over backwards to protect drug dealers, murderers, and rapists. It has to stop.
This is the first step in major action. Homeland, DOJ, and ICE will not sit by as American lives are jeopardized. Jerry Brown and other clowns can obstruct all they want. But they will not win.
Expect to see major arrests coming down the line. Prosecutions and lawsuits will follow. States that defy the will of the people–and the President–will face the consequences.
Source: The Washington Times