Dem Congressman Horsford Admits To 10-Year Affair – He's Not Stepping Down, So Calls Are Growing For Him To Resign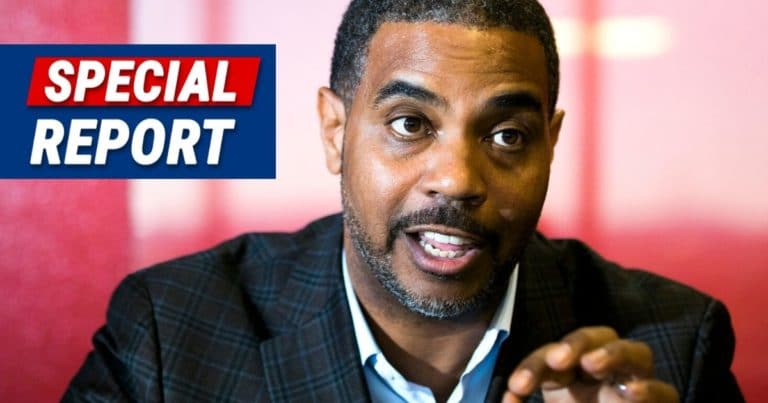 New accusations are coming out over an inappropriate relationship. Now, once again, Democrats are faced with their own double standard.
When a Republican is called out for wrong, they are quick to resign. But that's not the case with power-hungry Democrats.
A liberal congressman—Steven Horsford—was exposed in a ten-year-long affair. What happens next?
From Daily Wire:
Calls for Democrat Rep. Steven Horsford (NV) to resign from the U.S. Congress exploded over the weekend after he admitted to having an affair with an intern who worked for former Senator Harry Reid (D-NV).
Woah. A Democrat from Nevada has been outed for having an affair with an intern. The relationship started in 2009 and lasted until 2019.
That's a pretty long time to keeping a secret relationship.
When the woman came forward the affair, Horsford was forced to admit it was true. Calls for his resignation started coming in thick and fast.
Yet, at the time of this writing, it appears Horsford refuses to step down.
The woman never worked for Horsford directly, so there might not be any ethics charges made. But the fact this was an intern for another powerful Democrat makes this all kinds of sketchy.
Americans might not be able to trust Horsford's decision-making. If he kept this thing going for over ten years, we should be asking questions about his time in office.
Nevada residents elected this man to represent them, not take advantage of a young intern.
Remember, liberals claim to be "champions of women." Yet in recent weeks, we've seen them become very silent when Democrats are accused of wrongdoing.
Will Horsford do the right thing and step down? Or will he—like other Democrats—let the liberal media sweep this under the rug?
SHARE if you demand Horsford's resignation.
Source: Daily Wire