House Democrats Just Demanded Pence To Act – They Want The Vice President To Use 25th Amendment Against Trump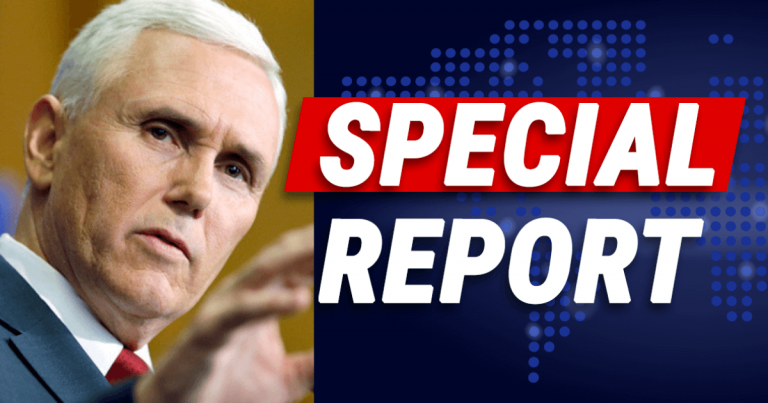 What's Happening:
Pressure is growing on Capitol Hill over what transpired on January 6th. Many Democrats are pointing their fingers at Trump, as if everything that happened was his fault.
(Funny how they never blamed Democrats over similar events that occurred last year.)
And, along with Chuck Schumer, House Democrats in the Judiciary Committee are calling on Pence to take action.
From The Hill:
Democrats on the House Judiciary Committee sent a letter to Vice President Pence on Wednesday evening imploring him to invoke the 25th Amendment and remove President Trump from office…

They went on to cite the 25th Amendment to the Constitution, which provides an avenue through which the vice president and Cabinet can remove a sitting president who is "unable to discharge the powers and duties of his office."
Apparently, it seems Democrats have as much knowledge of the law as a third grader. They want Pence to remove Trump from office under the 25th Amendment.
That amendment only serves to provide a transition of power from a president to vice president, if a president can no longer serve due to an illness or injury.
But Democrats think this amendment is some kind of plug that can be pulled to eject Trump from office.
Uh… didn't Joe Biden just secure his electoral victory? So, that means he'll be inaugurated (despite many Americans' wishes) as president on January 20th, right?
Why are Democrats, then, so determined to remove Trump now? What do they think they will gain from this bogus demand?
As idiotic as this seems, we shouldn't be surprised. Democrats have tried to undermine and remove Trump from office since before he entered it. They tried to undermine the 2016 Election.
They protested day after day over the last four years. They impeached him over a phone call. And used the pandemic to give them an advantage in the 2020 Election.
Yet even after "winning" this election, they are still not happy. With only thirteen days until Biden enters office, they want Trump gone NOW.
Are they going to be happy, even when he's out of office? Will they still blame Trump for everything, even after he becomes a private citizen?
Maybe they'll only be happy if he's launched to the moon? Or is that not far enough? Mars, then.
Key Takeaways:
House Democrats demanded Mike Pence removed Trump from office using the 25th Amendment.
Joe Biden secured his victory, yet Democrats are still not happy.
They want Trump removed before January 20.
Source: The Hill