Hunter Biden's Concerning Email Slips Out – The President's Son Used Some Distressing Language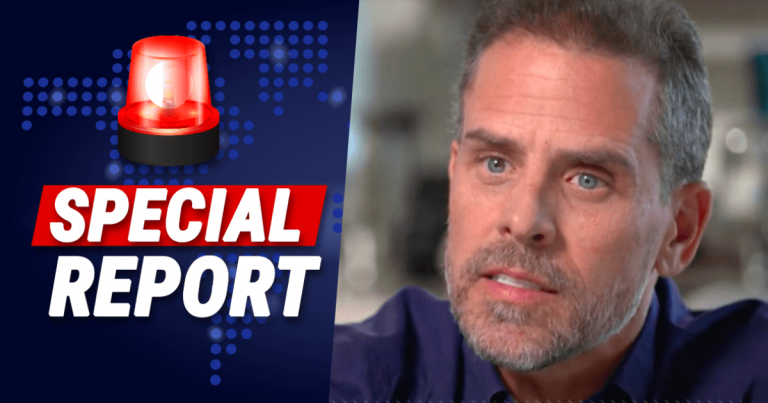 What's Happening:
So far, the media has been able to successfully protect Hunter Biden from his own sins.
But that might be ending very soon.
Democrats didn't seem to care when Hunter was taking money in exchange for favors from his dad.
They didn't seem to care that Hunter refused to support his own children. And they ignored the signs that his business dealings were less than legal.
But I am going to bet there will be few liberals upset at what this white man was saying online.
From Washington Examiner:
Text messages found in a laptop believed to have belonged to Hunter Biden show him referring to his white lawyer by the N-word several times in various conversations…

In one instance, Biden sent Mesires a message, saying, "I only love you because you're black,' followed by 'true dat n***a' in a conversation about unconditional love, followed by jokes about his penis.
It seems that text messages found on the infamous Hunter laptop reveal the man frequently using racial slurs in conversations.
There were even memes that insulted Barack Obama. Hunter allegedly used the "n-word" in communicating with his lawyers and business partners.
If this story takes steam, it could be the end of Hunter Biden. The media and Democratic Party will forgive a multitude of sins.
But if a white man is found using that word, all bets are off.
There will be some in the media that will try to hide this story. Imagine how they would have reacted if Donald Trump Jr. even hinted at a racial slur?
Hunter Biden continues to be dead weight to his father and, in reality, the entire country. He has skirted out of many scandals, only to come back with worse.
If this one isn't the final nail in his coffin, we're sure there will be another one right behind it.
Eventually, this daddy's boy is going to end up in big trouble.
And even Sleepy Joe won't be able to bail him out.
Key Takeaways:
Text messages reveal Hunter Biden frequently used the n-word and other slurs.
The messages were sent to colleagues, most of whom were white.
Hunter Biden is often exposed in scandals, but gets away scot-free.
Source: Washington Examiner