Hunter Biden Evidence Just Slipped Out – His Texts Show That Hunter's Business Associates Wanted To "Get Joe Involved"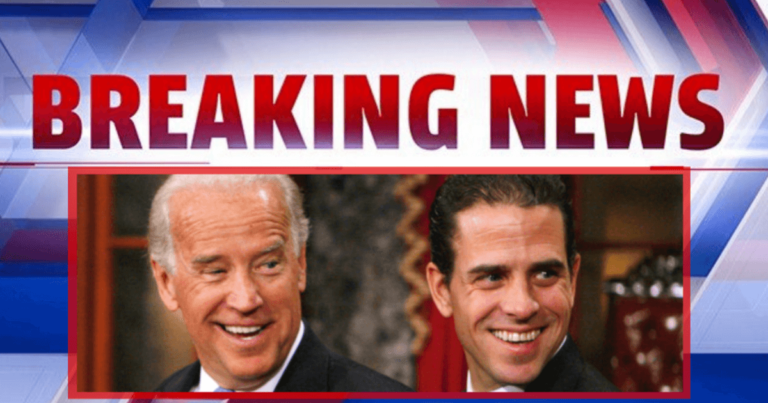 What's Happening:
Joe Biden continues to deny there are any problems surrounding his wayward son, Hunter. But despite what the media is saying, it certainly looks like sharks are circling this Biden boy.
The FBI has been investigating him over several issues. That includes evidence from the infamous laptop as well as tax evasion suspicions.
Biden claims his son is innocent—as he once claimed he knew nothing about his son's businesses. That line was shattered again and again over information leaked in recent months.
Because a new text message has been revealed, showing Hunter's associates wanted Joe's help.
From Fox News:
In text messages dating back to 2017, Hunter's now-ex-associates James Gilliar and Tony Bobulinski discussed a breakdown of the joint venture with CEFC, the "stakes" and appeared to hint at discussions about getting the now-president-elect involved.

In a back-and-forth over the terms of the company, Gilliar, in a May 11, 2017 text message to Bobulinski, wrote: "Man U are right let's get the company set up, then tell H and family the high stakes and get Joe involved."
Oh, come on man. How many snippets like this are going to get leaked, hinting about Joe's involvement in Hunter's business?
We've seen photos of Joe standing with Hunter and his partners. Emails where Hunter called Joe his "office mate." Now a text message saying they wanted Joe to "get involved"?
How much longer will the DOJ tease this scandal, holding it over our heads like some kind of high school bully?
Either grow up and get to the bottom of what this family was doing, or stop play-acting.
There seems to be more than enough smoke to make us all believe there is a fire. Again and again, we've seen how Hunter's shady business deals went all the way to Joe himself.
We don't need hints and pieces of text messages to suspect that Joe and his family were in on this questionable activity.
When is our government going to actually be straight with us? We've seen for years strong evidence that Joe used his influence as VP to help his son—and that his son's business partners had away over Joe.
Now's not the time to play around. Show us all the proof. Americans deserve to know.
Key Takeaways:
A newly revealed text shows Hunter's associates asking for Joe's involvement.
Much evidence has come out to suggest Biden knew about Hunter's work.
Joe continues to claim he knew nothing of what his son was doing.
Source: Fox News