Hunter Biden's Multiple Investigations Slip Out – His Past Comes Crashing Down On Joe's 2020 Race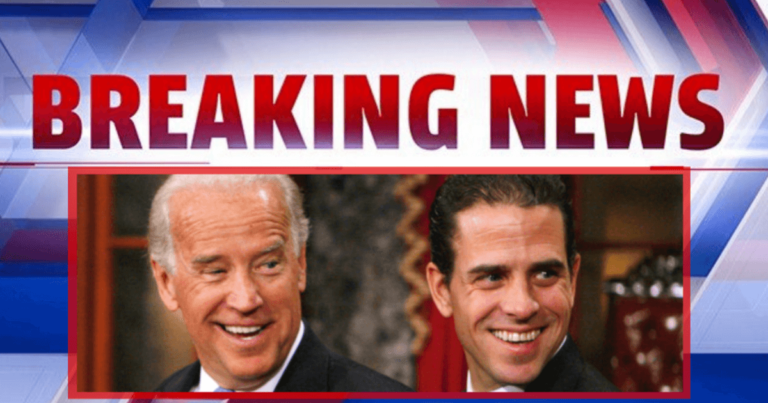 The Biden closet flies wide open – he can't close it now!
My oh, my. It turns out, of all his problems, the millstone around Joe Biden's neck is his son, Hunter.
We really thought all of Uncle Joe's gaffes would sink him. Seems like Democrats are willing to forgive almost anything to beat Trump.
But again and again, we discover that Hunter is the real problem facing Joe's bid for the White House.
Joe recent said he "needs" to beat Trump so that he can return decency and normalcy to the White House.
Yeah, we laughed when we heard that too…
Because, based on what we're learning about his son, Joe's not the guy to return decency to anything.
From New York Post:
Hunter Biden is the subject of multiple criminal investigations related to "fraud, money laundering and a counterfeiting scheme," it's claimed in court documents filed Monday in his Arkansas paternity case…

One of those purported investigations relates to Burisma Holdings, the Ukrainian energy company with which Biden held a lucrative board post while his father, Joe, was vice president — drawing allegations of impropriety from Republicans including President Trump.
Ouch. Not only is Hunter facing an ugly paternity case in Arkansas, but this case is bringing up all kinds of skeletons.
Apparently, his the subject of "multiple" criminal investigations related to some ugly activity.
Some of it is connected to his infamous role in Burisma Holdings, the Ukrainian company that was paying him big bucks.
But that's just for starters. Other cases are related to fraud, money laundering, and even counterfeiting.
Of course, Biden's lawyers–and even the judge it seems–are trying to hide the facts of these cases.
We don't know the details for sure. But this does connect to what Giuliani claimed to discover in Ukraine.
He spoke about an elaborate money-laundering scheme connected to Biden and Ukraine.
Could these cases be the same? I can't imagine they are unrelated.
The real question is: are we going to let these charges go unanswered? Are we going to find out what the Bidens were up to?
Or will yet another Democrat slip away?
SHARE to let everyone know what has come out about Hunter Biden!
Source: New York Post