Hunter Biden Texts Go Public – He Gave Buddy 'No Yellow' Request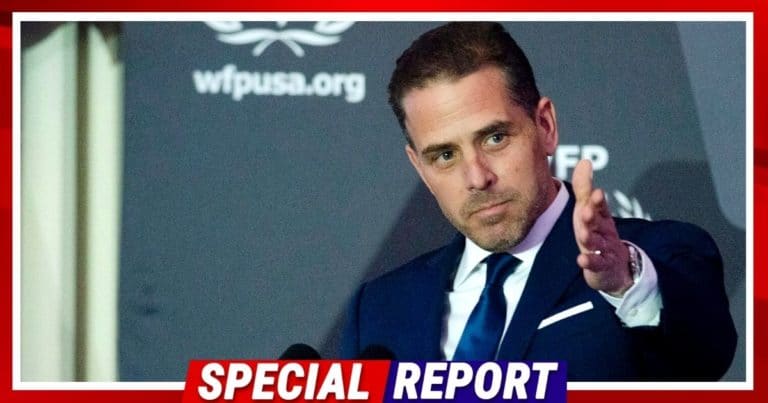 What's Happening:
Hunter Biden is like an onion. The more you peel away the layers, the more he stinks.
The MSM is trying its hardest to ignore Hunter's many sins. But the more they try to distract, the more bones fall out of his closet.
We learned about how he frequently used racial slurs in texts with business partners.
Now, a new disturbing text thread has been released. And in it, Biden insults Asians everywhere.
From Daily Caller:
Hunter Biden referred to Asian women as "yellow" in a January 2019 text to his cousin who was asking about the type of women he preferred…

Caroline Biden, the daughter of President Joe Biden's brother James, was talking to her cousin Hunter about setting him up with her friends…

"Domesticated foreigner is fine," Hunter replied before following up by saying "No yellow," the text revealed.
In a text thread with Caroline Biden, his cousin, Hunter discusses the kind of women he prefers.
When the mention of Asians comes up, Biden responds "No yellow."
"Yellow" is an outdated and once-commonly used slur to reference Asians and Asian Americans.
This text came from the much-maligned laptop evidence suggests was owned by Hunter Biden.
If it's true, it would align with the other content released from the computer. It seems Biden frequently insulted people of other races.
What's even more disturbing is the context of the conversation. Caroline Biden is referring to her supposed friends almost as cattle to be given up to Hunter.
She claims she can "give" them to him, almost as if she were selling something.
Was something much worse going on than a simple "set up"? We can't say for sure.
But it's just another reason to question Hunter Biden… and his entire family.
Key Takeaways:
Another leaked text reveals Hunter Biden insulted Asians.
He referred to them in a message saying, "No yellow."
The conversation was between himself and a cousin who was setting him up with "friends."
Source: Daily Caller