Hunter Biden Promised To Resign From Chinese Board – But 6 Months Later, Records Show He's Still A Member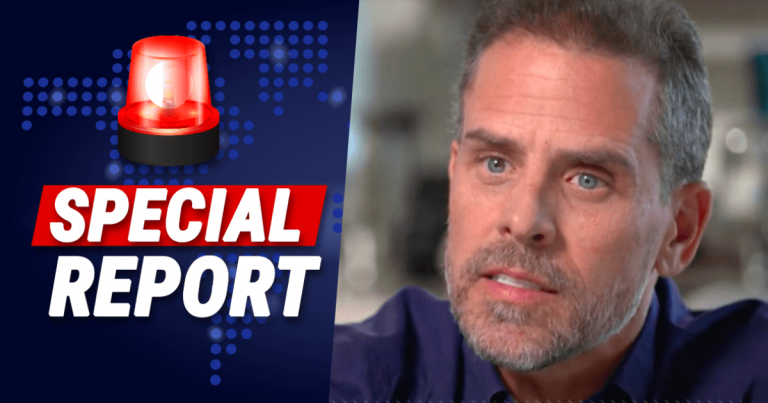 Joe Biden is essentially the left's nominee for president—but his son is still giving him major trouble.
Let's not forget the government is still investigating Hunter's ties to Ukraine. Then there are his ties to a Chinese business.
He said he was going to resign from this company six months ago. But, uh-oh! There's a problem.
From Daily Caller:
Hunter Biden received wall-to-wall media coverage and praise from his father, former Vice President Joe Biden, in October when he announced he would resign from the board of a Chinese private equity firm by the end of the month…

Chinese business records the DCNF accessed Tuesday still name Hunter Biden as a director of BHR. He also retains a 10% equity stake in BHR through his company, Skaneateles LLC, business records for the Chinese private equity firm show.
Last year, the media all but praised Hunter Biden for promising to step away from his job at a Chinese firm.
In fact, he said he'd leave the job by the end of November.
Yet it's been six months and he's still listed as a director of BHR. And he retains a 10% stake in the company.
Hmm… that doesn't sound right, does it? The man said he'd leave that company. We assume it was to remove any conflict of interest, should his father become president.
But it's been months and it looks like he's still working for them? And he's got 10% ownership in the very same company?
That's no good, amigos. There are still so many unanswered questions about Hunter and his involvement in numerous deals.
Many Americans worry that Joe Biden helped his son get rich, through deals with China and Ukraine.
The best way to alleviate those worries is to show us that Hunter is no longer working with these same entities.
But even after he promised to do so, he hasn't.
Is that what his word is worth? If so, what about his dad's?
SHARE if you want Hunter to resign—or be investigated.
Source: Daily Caller