Hunter Biden Should Be Getting Concerned – Republican Senate Releases Evidence From Investigation Showing China, Russia Ties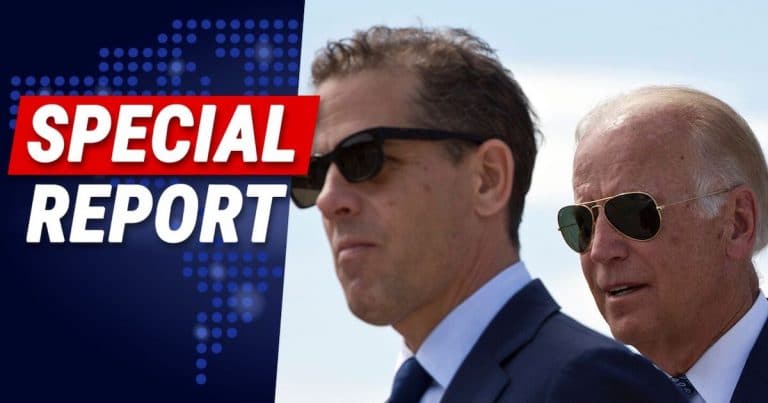 What's Happening:
Days before the election, evidence came out about Joe Biden's son Hunter. But the media did their best to cover it up.
Even social media sites tried to block links to the news.
The investigation into this evidence was slow to progress. And in the end, there wasn't much that appeared affect the election.
But that doesn't mean the story is over. The Senate, under GOP leadership, just released some disturbing evidence about Hunter.
And once again, the media is all mum's the word about it:
"These new records confirm the connections between the Biden family and the communist Chinese government, as well as the links between Hunter Biden's business associates and the Russian government, and further support the Committees' September 23, 2020 report's finding that such relationships created counterintelligence and extortion concerns," the senators wrote in the five-page report, which was followed by 65 pages of evidence.
It seems the Senate uncovered records that reveal close ties between Hunter, Russia, and China. Not to mention the rest of the Biden family.
Many have wondered how close Biden has been to communist China and other foreign entities. These new records raise more questions.
Namely, what kind of loyalty does the Biden family have toward China? The Senate even worried about "counterintelligence and extortion concerns."
That's not good news, for a man who might end up being the president.
Right now, the world is recovering from a pandemic that Trump blames on China. Little has been said by Biden about what needs to be done so that China is held accountable.
Given this new information, do you think Biden would do anything to hold China's feet to the fire?
The media claims that Americans fairly and openly chose Biden over Trump in this year's election. Do you believe that—given what we knew about his connections back in September?
And what will this new information lead to? Will the DOJ or other bodies bother to investigate?
Do you think more investigations should be done so we can get to the bottom of this?
Key Takeaways:
The Senate released a new report over the connections of the Biden family and foreign entities.
They revealed close ties to the communist Chinese government and Russia.
They worry that these connections can lead to counterintelligence and extortion.
Source: Washington Examiner