Evidence Drops On Hunter's Blood Mine – Another Biden Closet Swings Open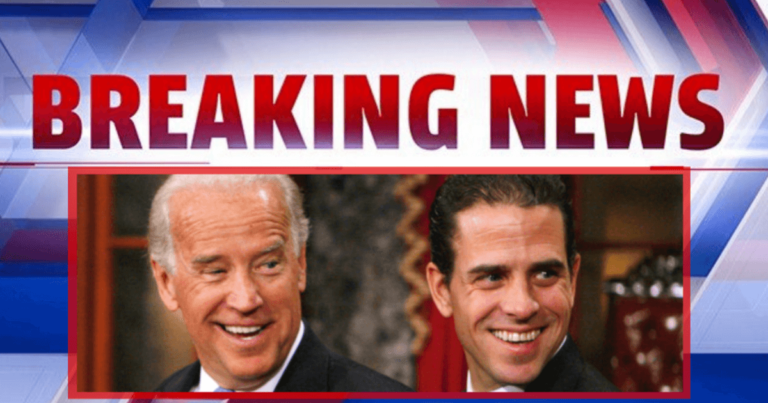 We've gone down the Hunter Biden rabbit hole. And lemme tell ya, that hole is deeper than Wonderland.
The more we learn about the former vice president's son, the more we're shocked. It seems like he was doing more than just profiting off his father's name.
The guy made millions sitting on the board of Ukrainian company Burisma (despite no experience in the energy sector). He made millions more from China, while his father was negotiating with the country.
And that's not even getting into his ongoing paternity lawsuit, or his delinquent IRS case (while he made millions overseas).
Democrats don't think that's enough to launch even an inquiry into Joe Biden's son.
Maybe this new bombshell will open their eyes?
From Free Beacon:
The Chinese company in which Hunter Biden held a stake invested in a Congolese mine that was the site of gross human rights abuses and at least one death…

Among BHR's investments was the largest cobalt and copper mine in the Democratic Republic of Congo, the Tenke Fungurume mine, where the Congolese military in June executed a brutal crackdown on illegal mining viewed as a threat to the mine's bottom line. Since then, the military has torched houses and cracked down on dissent in the region—actions that drew the condemnation of human rights groups.
The infamous company that Biden got a juicy stake in was connected to a brutal Congo mine.
We know all about how Biden got nice deals from China, thanks to his dad's job as VP.
What we are learning now is that the company (of which he was a board member) he owned stock in owned a piece of a cobalt and copper mine.
This mine brutally cracked down on illegal mining, resulting in destroyed villages and at least one dead person.
Not great, Biden. Why was this Chinese company even messing around in the Congo? Why did they turn a blind eye to this kind of evil?
And what did Biden do, when he learned about this human rights violation?
Did he just turn a blind eye as well? Making too much cash to worry about a few miners being attacked by the military, right?
We don't know all the details, of course. But that's the problem. So much smoke has come out of Hunter Biden's closet.
Shouldn't that warrant a look? Shouldn't we at least try to find out what this guy is up to?
His father wants to be President of the United States. Imagine if all this was happening to companies connected with Donald Trump Jr?
You better believe the left would be calling for an investigation.
SHARE if you want a full investigation into Hunter Biden!
Source: Free Beacon