New Evidence Slips Out On Hunter Biden – Company Received Over $130 Million In Joe's Bailouts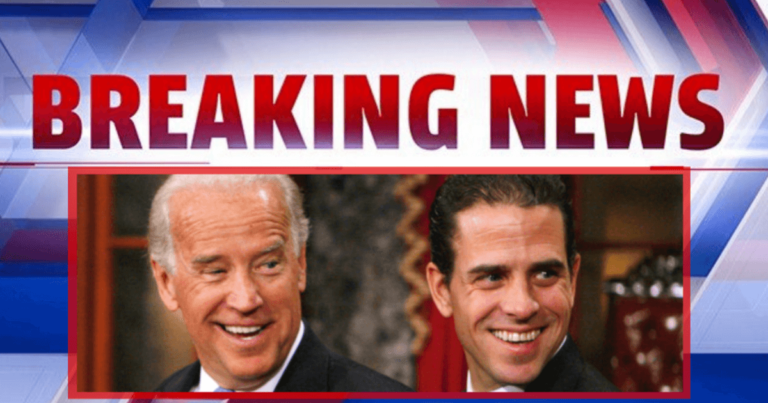 Uh-oh, Joe – this could be the final nail in your 2020 coffin!
Already this year, we learned about too-close-for-comfort situations between Joe Biden and his son, Hunter.
But it seems they just couldn't stop.
Again and again, Hunter Biden benefitted from his father's position as vice president. You probably knew about how Hunter got cash from China, as Joe was negotiating with them.
You definitely know about how Joe Biden got a Ukrainian prosecutor fired—who had been investigating one of Hunter's employers.
But now, here's something new.
It seems like some of those big-time bailouts the government was handing out went straight into Hunter's pocket.
From Washington Examiner:
An investment firm linked to Hunter Biden received over $130 million in federal bailout loans while his father Joe Biden was vice president and routed profits through a subsidiary in the Cayman Islands, according to federal banking and corporate records reviewed by the Washington Examiner.
Uh, what? Over $130 million in federal bailout loans were given to a company linked to Hunter Biden?
And this happened when Joe Biden was vice president?
Now, let's be honest. There's no direct evidence that any kind of special treatment or nepotism was involved.
But this is way too close for comfort. I mean, the Vice President of the United States' son was getting a big loan for his company.
How is that not a conflict of interest? These loans were very difficult to get. The Treasury Department just didn't hand them out like Halloween candy.
The fact that this company, connected to Hunter's financial network, got that much money should have raised a few eyebrows.
Why didn't anyone in the media raise the alarm at the time? Why didn't anyone in government ask questions?
Could it be because the swamp was protecting one of its own?
Right now they are trying to impeachment Trump over a phone call. And nobody said boo about this?
And they wonder why Americans have so little faith in their government!
It's possible this was just a big coincidence. But maybe it wasn't. It should have al least warrant some investigation.
Maybe now, after all this time, we can get a few investigators to look at it.
SHARE if you want Hunter and Joe Biden investigated!
Source: Washington Examiner