Minutes After Hunter Is Set Free – Lauren Boebert Drops Surprise Hammer on Old Joe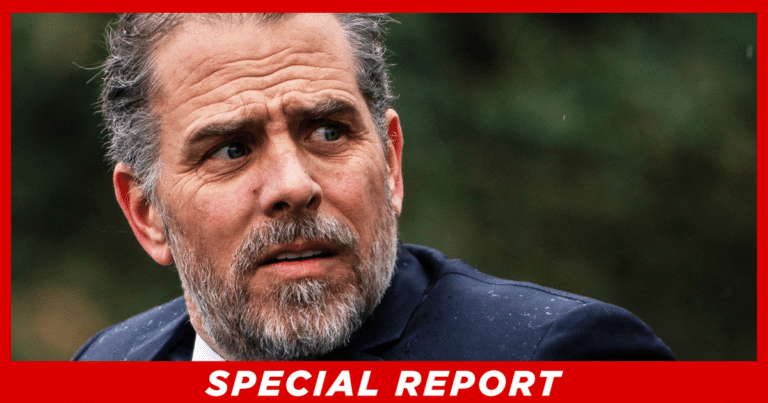 What's Happening:
Americans were shocked this week when we learned Hunter Biden would not face any penalties for a host of crimes. Joe Biden's son plead guilty to tax evasion, drug crimes, and illegally possessing a firearm. If you or I had done these things, we'd go to jail for decades. Yet Hunter got off, facing only a slap on the wrist.
That isn't good enough for House Republicans. They have been uncovering mountains of information that appear to implicate Joe Biden and his family. And the news of Hunter's victory seems to have lit a fire under some lawmakers. Because one just dropped a hammer on old Joe.
From Fox News:
Rep. Lauren Boebert, R-Colo., revealed on Twitter she will bring articles of impeachment against President Biden using a privileged motion.

"BREAKING: I am bringing my articles of impeachment against Joe Biden to the House Floor in a privileged motion, meaning that every Member of Congress must vote on holding Joe Biden accountable," Boebert tweeted Tuesday evening.
Rep. Boebert is moving ahead with an impeachment against Joe Biden. She is using a special motion that will bypass House leaders and allow the entire Congress to vote on it. That means, it might pass thanks to Republicans' majority in the House.
Boebert accused Biden of "intentionally ceded command & control of our border to cartels." Thanks to Joe Biden, millions of illegal aliens have entered the U.S. since 2021. Biden had turned a blind eye as countless die thanks to fentanyl overdoses.
Border officials say that drug cartels are running the border, not the U.S. government. Biden's DHS and Border Patrol are essentially doormen for endless waves of outsiders. Border towns are under siege. Illegal aliens are destroying major cities.
All the while, Joe does nothing.
We can't predict how this measure will survive. There are probably plenty of Republicans eager to impeach Joe Biden. But there is currently a serious investigation going on uncovering Biden and his family's crimes.
House Republicans might wait to impeach Joe, once they get more damning evidence. I guess we'll have to wait and see.
Key Takeaways:
Boebert issued articles of impeachment against Joe Biden over the border crisis.
She used a special motion to bring the articles directly to the entire Congress.
This comes just one day after Hunter Biden got away with committing several crimes.
Source: Fox News