Former ICE Director Says Border Agents Are 'Overwhelmed,' Then Points Out The Prime Culprit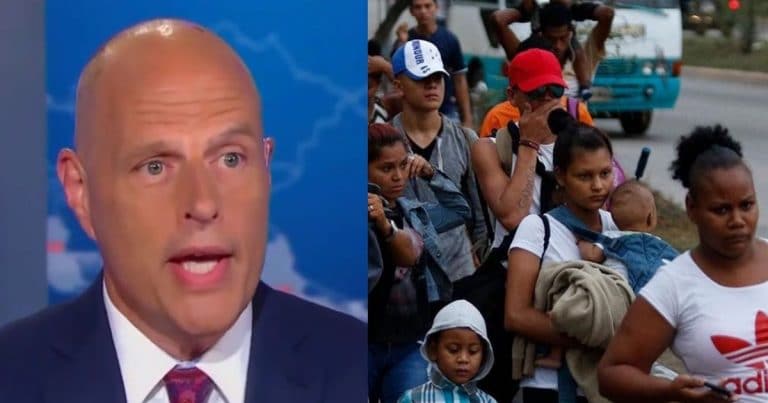 Our border agents are in a terrible position, and this former ICE boss explains why.
According to many border officials, the situation at our southern border has become unworkable.
Former acting Immigration Customs Enforcement (ICE) director Ron Vitiello is the most recent to point out the dark reality of the situation.
During an interview with CNN's Wolf Blitzer this week, Vitiello revealed the difficulties border authorities face on a daily basis.
And the bottom line is this: they just can't keep up.
Vitiello, who temporarily replaced former ICE Director Thomas Homan, said that border agents are essentially in an impossible situation:
"[Border patrol agents are] overwhelmed. They're in a situation that they didn't choose to be in.

It is a situation they can't get themselves out of."
But whose fault is this?
Blitzer then asked if Vitiello blames the president for detaining individuals "previous administrations weren't detaining."
Vitiello's response probably wasn't Blitzer was expecting:
Vitiello pointed a finger at the prime culprit: Congress.
"Because there is a lot more traffic at the border than there's ever been.

…Congress has failed to act to close the loopholes."
Congress has had multiple opportunities to address this border crisis in a variety of ways, but it seems like our government is dragging its feet.
President Trump has often criticized Congress for this, and Vitiello agrees.
Blitzer then asked Vitiello if he had a message to send to families trying to cross the border. The former acting ICE boss answered quickly:
"I would tell them to not send their children or bring their children to the border."
According to Vitiello, the trip is very risky for families. We can see why.
So he argues that the loopholes need to be closed, for the sake of those families and for American security.
And if Congress doesn't close the loopholes, America's southern border might just collapse under the weight of the increased traffic. This now appears to be a distinct possibility.
Do you blame Congress for failing to act? Let us know below!
Source: Washington Examiner