Illegal Aliens Just Got An INSANE Payout – Taxpayers Lose A Gigantic Mountain Of Cash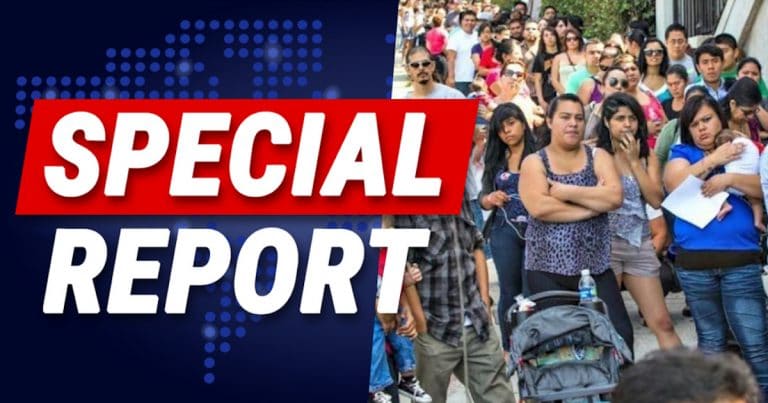 In the past year, the United States has shelled out a ton of cash to mitigate the effects of the pandemic. Multiple trillion-dollar relief packages went out the door in a matter of months.
That's why taxpayers are even more concerned about the future. They want to know where their money is going and many times, the citizens aren't happy with the results.
Now, though, they might be downright furious.
As America continues to claw its way back from draconian restrictions and lockdowns, Democrats seem more interested in caring for non-citizens.
This goes double in the state of New York, where Democrat Gov. Andrew Cuomo has decided to cave to another demand from illegal immigrants. And this one's really going to sting for working-class residents.
New York lost over 1 million jobs and an estimated 80,000 businesses might close its doors due to Cuomo's lockdown orders.
And yet, this is what they're doing for people who have no legal right to be in this country (via Breitbart):
Illegal aliens are ending their 23-day hunger strike after successfully lobbying New York state Democrats and Gov. Andrew Cuomo (D) to provide them with billions in taxpayer-funded aid.
NOW: Excluded workers on hunger strike share their FIRST MEAL after 23 days without food, celebrating $2.1 billion victory to #FundExcludedWorkers! pic.twitter.com/Zjbkt4oj8Q

— Make the Road NY #FundExcludedWorkers 🦋 (@MaketheRoadNY) April 7, 2021
The numbers are just staggering in this case.
"Democrats are giving $2.1 billion in stimulus checks and unemployment-style benefits to nearly 200,000 illegal aliens."
They're getting these billions while legal hardworking citizens receive far less.
In fact, they're getting HALF as much as the illegals: small businesses devastated by the COVID epidemic will only  get $1 billion in tax credits and grants.
And at the same time, 200,000 illegals are getting double that amount, and for absolutely no reason besides the fact that they think they've been "excluded."
The bad news just gets worse from here:
Did you know that some of those illegals could get up to $28,600 a year from these taxpayer-funded benefits of Cuomo's? That number isn't just staggering; it's obscene.
All this while Cuomo continues to rule amid swirling rumors of harassment, and allegations of hiding pandemic statistics.
Now, they're once again putting illegal immigrants ahead of American citizens only to be politically correct. And they're burning more billions in hard-earned taxpayer cash in the process.
Maybe this is why so many have already left the state of New York — and the mass exodus will probably continue.
Key Takeaways:
New York Gov. Cuomo has caved to illegal immigrant protesters, who went on a hunger strike to demand aid.
Now almost 200,000 illegal aliens will receive a massive $2.1 billion in stimulus checks and unemployment-style benefits. Some might even get $28,600 a year.
On the flip side, small businesses in the state will only get that half that: $1 billion.
Source: Breitbart