Top Retailer Sells 'Impeach 45' Clothes—Millions Call For Boycott Of Company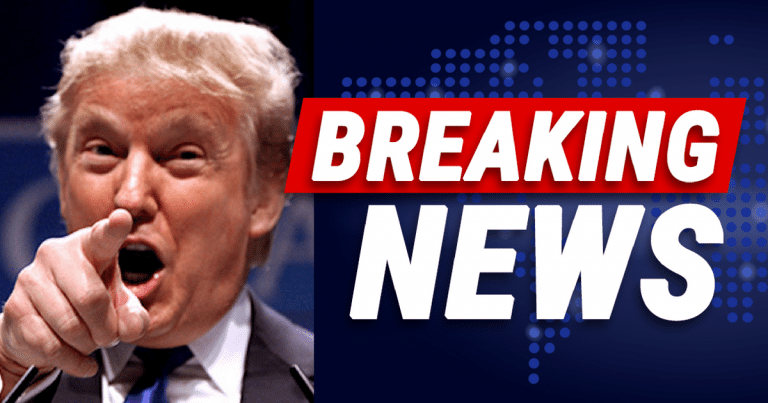 An American company that claims to be patriotic started selling clothes to promote impeaching Trump. The backlash against them is coming hard and fast from everyday Americans.
We all know some of biggest companies in the United States are hardcore liberals. They suck up all our cash and business, only to use it to fund left-wing nonsense. It often makes many Americans question their spending habits.
Amazon is owned by Jeff Bezos, ardent Democrat who controls fake news outlet The Washington Post. All those Prime dollars you spend helps Bezos support left-wing candidates steal our government.
But one retailer has shocked Americans by featuring a truly disgraceful line of clothing. "Impeach 45" is brandished on t-shirts, hats, and even baby clothes. It is a terrible exploitation of one of the left's most pathetic mantras.
And Walmart's taking in the cash.
From Fox News:
Walmart has found itself on the receiving end of a torrent of outrage after it was discovered Monday that the superstore was selling anti-Trump "Impeach 45" apparel on its website.
The outcry sparked a #BoycottWalmart trend on Twitter as users expressed their distaste for the chain promoting the impeachment of President Trump, echoing some Congressional Democrats.
Ryan Fournier, chairman of the group Students for Trump, was one of the first to discover Walmart was selling the clothing item, according to the International Business Times. He asked the company in a tweet, "What kind of message are you trying to send?"
.@walmart why are you selling Impeach 45 baby clothes on your website?????

What kind of message are you trying to send? https://t.co/PwI4nCVAZx

— Ryan Fournier (@RyanAFournier) July 3, 2018
Walmart has been celebrated for its pro-America, patriotic image. Not to mention low prices on many products. Americans of all stripes flock to that retailer to save. We all thought they put America ahead of making a quick buck.
I guess not. Whoever approves of products for their online store either messed up or agrees with the sentiment.
As you can imagine, many devoted Walmart customers were up in arms.
Looks like @Walmart is looking to join the far left and maybe needs good ol #boycottwalmart to make them think a little! https://t.co/aIMpv9D3Rc

— David Wright (@DavidMichWright) July 3, 2018
I didnt want to believe it. So I searched for myself. This is despicable. All American Walmart? Im out!!! pic.twitter.com/nriCZu9e4a

— Barb55 (@fivestarr6028) July 3, 2018
It definitely feels like a betrayal. A store like Walmart doesn't necessarily cater simply to conservatives. But selling a shameful line of clothing like that is unacceptable.
The outrage has been fast and fierce. At the time of this post, it looks like Walmart has taken down at least one of pages that sold this product. This has been the third time in recent months that Walmart has been called out for selling offensive clothing.
Perhaps it should reevaluate its process.
Source: Fox News