After 'Impeach Trump' Rally Announced – Democrats Slip Up And It Comes Crashing Down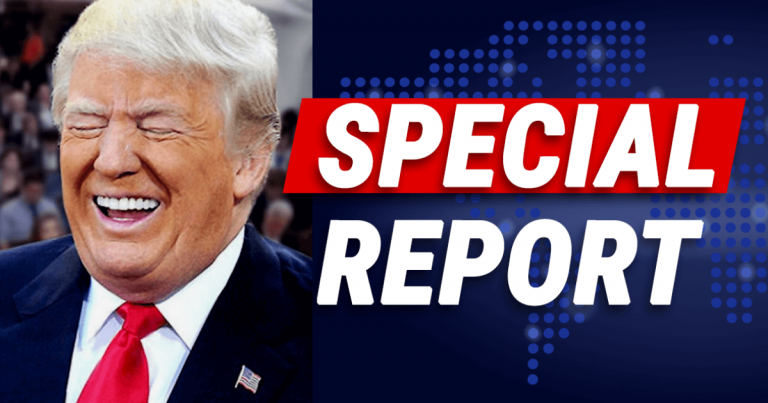 They thought it would get Donald impeached – but there was one big problem…
You know it. I know it. Democrats are committed to destroying our democracy. How?
By impeaching Donald Trump.
They want to take down our duly elected president—for nothing. They've got nothing.
But at least their latest scheme just blew up in their faces.
They set up a "big" rally to draw lots of national attention. The goal was to submit a petition for Congress to impeach the big man.
The problem? Almost no one from Congress showed up.
From Breitbart:
The organizers of a rally calling for the impeachment of President Donald Trump said the event was held to deliver to Congress a petition with more than ten million signatures urging for the action, but only two House Democrats showed up in support.
Wow, really?
You raving Democrats can't even get more than two of your party with hundreds of representatives to show up at your rally?
Maxine Waters wasn't even there—and she's been ranting about impeachment for over two years!
The event was supposed to be a big deal. It was supposed to show the world that Americans want Donald Trump gone!
But we know the truth—Americans love Donald Trump.
House Democrats knew this, so they didn't want to show up. All except for two radicals: Al Green and Rashida Tlaib.
Rep. Green has submitted articles of impeachment against Trump numerous times and he has always failed. I guess he thinks he's going to fail up.
Sorry, Al. This is America, not socialist Europe.
And Tlaib? Don't get me started about what she just said…
They claim to have had ten million signatures to back their demands. Um… was it your guys' names written ten million times?
Oh, I know! They ran one of those online bots that generated real-sounding names! Or maybe they used a signature-farming website from China!
Regardless, I seriously doubt they got ten million Americans to sign their petition. Not with Trump's approval rating over 50% from Rasmussen.
Their sad little rally is NOTHING compared to the rallies Trump puts together. He packs the house every time with thousands of excited Americans. And he's always bringing big-name politicians with him.
Do you think Democrats have a chance to impeach Trump?
SHARE if you think Democrats will FAIL to impeach Trump!
Source: Breitbart