During The Democrats' Impeachment Vote – President Trump Will Be Leading A Swing State Rally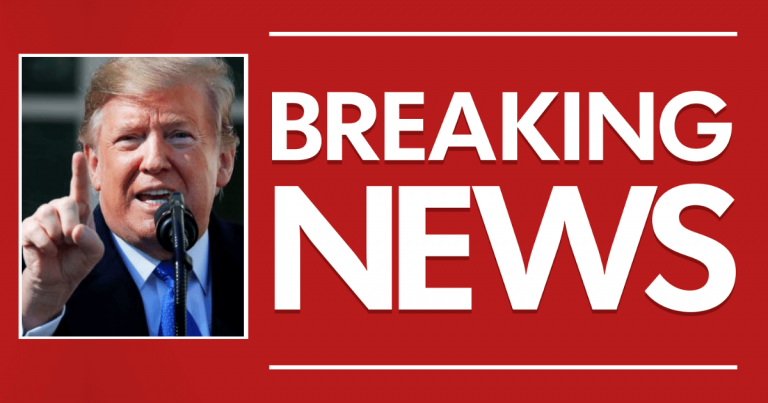 'The Donald' is fighting fire with fire!
Today is impeachment day. And, if you expect Democrats to doom their party quickly, think again.
The morning and afternoon have dragged on as both sides debated and argued. At least today, the last day of the House's impeachment movement, have Republicans been given a chance to speak.
Debate will continue long into the evening. In fact, the vote might not come until tonight.
I know, you probably have better things to do than wait for that to happen.
In fact, if you live near Battle Creek, MI, I have a great thing you could be doing instead.
That's right, Donald Trump is hosting a Christmas rally on the very day Democrats vote to impeach him!
From The Hill:
The House is poised to vote to impeach President Trump around the same time he takes the stage for a campaign rally in Michigan, setting the stage for a dramatic spit-screen moment…

The vote on the articles is likely to come sometime between 6 p.m. and 7 p.m. on Wednesday.

Trump is slated to deliver remarks at a "Merry Christmas" campaign rally in Battle Creek, Mich., at 7 p.m. The details of the rally were announced on Dec. 5, long before the House vote on impeachment articles was scheduled.
There's no better way to humiliate the Impeachment Democrats than to throw a yuge rally on their special night.
Democrats thought they had this thing all tied up with a bow. They were hoping the fake news would blast their vote results across the stratosphere.
Instead, a large portion of the country will be tuned in to yet another MAGA rally.
As with all of Trump's rally, expected large crowds and tremendous enthusiasm.
This one might reach new heights.
Excitement for Trump's 2020 campaign has only grown since impeachment started. Seems like Americans are getting on board the Trump Train at a break-neck pace.
The night Democrats seal their future by voting for impeachment will be remembered as a night Trump hosts a Christmas rally.
Something tells me more Americans will enjoy the rally.
Support for impeachment has only dropped since this fall. Democrats could not convince Americans that Trump should be removed from office.
Polls across the board have Americans rejecting impeachment. Even Democrat voters are abandoning it in droves.
If Democrats were hoping MAGA supporters were cowering in their beds, afraid to hear the news, they were deeply mistaken.
Trump and his people will be partying long into the night. Merry Christmas!
SHARE if you'll be watching Trump's MAGA rally, not Pelosi's miserable impeachment vote.
Source: The Hill