Schiff's Impeachment Witness Is In Trouble – Her Emails Show She May Have Given False Testimony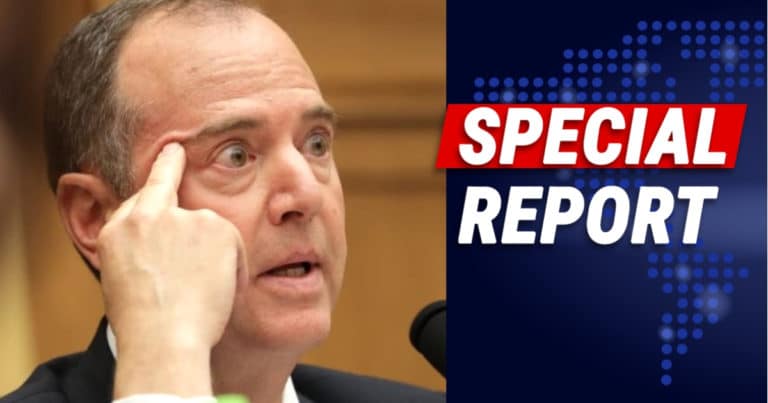 Adam's charade is coming apart at the seams!
Democrats kept many testimonies secret, behind closed doors. Just to keep the plain facts from reaching the American public.
But there was another reason Schiff kept these meetings secret. Seems like some of their "hot" witnesses aren't as reliable as they appeared.
In fact, it looks like some of these witnesses may have been "coached" by the very people conducting these inquiries.
One—an Obama-appointed staffer—claims she didn't. But the facts are putting her in hot water.
From Fox News:
Marie Yovanovitch, former U.S. ambassador to Ukraine and a key witness in House Democrats' impeachment inquiry, communicated through her personal email account with a Democratic congressional staffer about a "quite delicate" and "time-sensitive" matter — just two days after the whistleblower complaint that kickstarted the inquiry was filed…

During Yovanovitch's deposition on Capitol Hill last month… Yovanovitch indicated under oath that she had never personally responded to it. She said only that someone in the "Legislative Affairs Office" at the State Department had responded to Carey, to the best of her knowledge.
Marie Yovanovitch is a former Obama-appointed ambassador to Ukraine. She said, under oath, that she never communicated with a Democrat staffer.
Yet newly discovered emails prove that she did respond to messages from this person. In fact, those emails were regarding a "quite delicate" and "time-sensitive" matter.
This was all happening as the complaint was moving through the government.
How much do you want to bet what those emails were about?
Bigger still is the fact that Yovanovitch said she never responded to this person. But now there's proof she responded to those emails.
So… does this mean this woman lied under oath?  What do you think?
That's pretty troubling, no matter how you slice it. Schiff and his allies are trying to use Yovanovitch's and others' testimony to build a case against Trump.
Yet Yovanovitch may have been caught red-handed lying under oath. Should we believe anything she says from here on out?
This casts even more doubt on everyone who appeared in Democrats' sham inquiry. Were they all coached by the Left to throw the president under the bus?
One lawyer called all this a "coup." Now that Schiff passed weak articles of impeachment against Trump, that's certainly what it looks like.
SHARE if you want this woman investigated and charged with perjury!
Source: Fox News