Biden Blindsided by Insider FBI Info – Top Senator Claims 17 Shocking Pieces of Evidence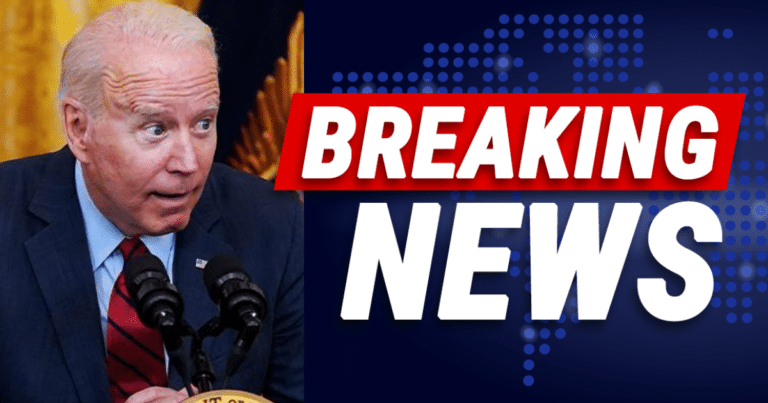 What's Happening:
While the media is distracted by Biden's DOJ indicting Donald Trump, House Republicans keep hitting pay dirt. We're not sure if Biden is ready for what might be coming. Perhaps he thinks he's safe, due to the FBI's willingness to bend justice for him. But a new revelation has emerged that should have old Joe pacing the floor at night (that is, as long as he doesn't trip!).
From Daily Wire:
An FBI informant claims a foreign national has more than a dozen audio recordings of conversations with President Joe Biden and his son Hunter stemming from an alleged $5 million bribery scheme involving Ukraine, a U.S. senator revealed on Monday.
Uh-oh. Apparently, an FBI informant says that a foreign national has kept 15 audio recordings between himself and Hunter Biden and two with then-Vice President Joe Biden. The person held onto these recordings as an "insurance policy."
According to reports, these recordings relate to the $5 million bribery scheme Biden allegedly had going on while serving as vice president.
Sen. Chuck Grassley discussed this revelation on the Senate floor, saying Biden was engaged in a "criminal bribery scheme." That's pretty serious. Serious enough, it seems, for an impeachment inquiry.
Democrats are scrambling to make Trump look as guilty as sin with one indictment after another. Now you know why. Republicans in Congress could be just days away from exposing one of the biggest criminal schemes in U.S. presidential history.
If what these reports claim is true, the Bidens are bigger criminals than the Clintons. Don't be surprised to see Democrats going out of their way to protect Joe. The mainstream media will do its part to hide this news, just like they hide the news of Hunter Biden's laptop.
But if there really is smoke to this fire, then they won't be able to hide it for long.
Key Takeaways:
An FBI informant claims a foreign national has recordings of Hunter and Joe Biden.
The recordings relate to a $5 million bribery scheme Joe ran while vice president.
Grassley said this was a "criminal" scheme; this could lead to an impeachment.
Source: Daily Wire