Federal Investigators Crack the Case on Hunter Biden – Report Claims Multiple Serious Charges Could Be 'Imminent'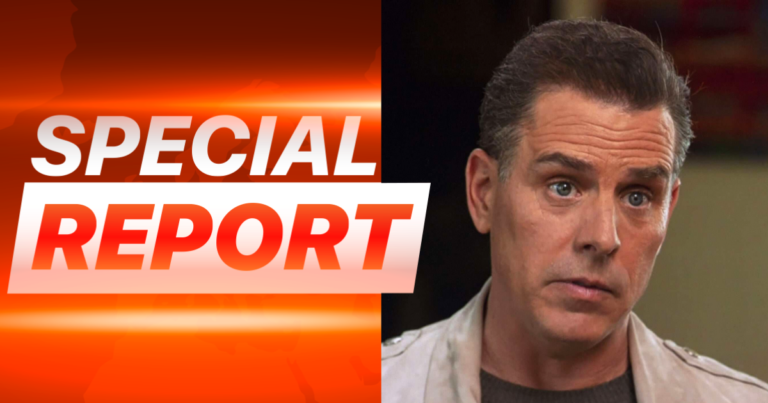 For a while now, Republican leaders have accused Democrats of shielding Hunter Biden from both law enforcement and the media. However, that hasn't stopped the ongoing investigation.
Many Americans have been waiting to see if federal investigators would reveal charges against the President's son. If it happens, it could damage Joe Biden's chances of reelection in 2024.
Now, it seems a big development is coming soon — and it might be very bad timing for Democrats in D.C.
The investigation, led by Delaware U.S. Attorney David Weiss, has reportedly reached a "critical stage." This means that authorities are potentially on the verge of revealing a series of charges.
Hunter Biden has faced this probe since way back in 2018 and due to the long-running investigation, a lot of citizens had given up hope that any progress would be made.
However, the case might've just broken, as investigators may finally have what they need. The result could be a landmark trial, which would undoubtedly put POTUS in the spotlight once again.
From Fox News:
Federal investigators are weighing whether to charge Hunter Biden with various tax and foreign lobbying violations, false statements and more, with a former official telling Fox News that an outcome to the case could be 'imminent.'

That official also told Fox News that renewed focus on the investigation, especially by the media, suggests a disposition, or resolution, may be 'imminent' in advance of a possible Republican takeover of the House of Representatives.
Source: Fox News