Democrat 'Civil-War' Breaks Out After Iowa – House Leader Demands For The DNC Chairman To Be Removed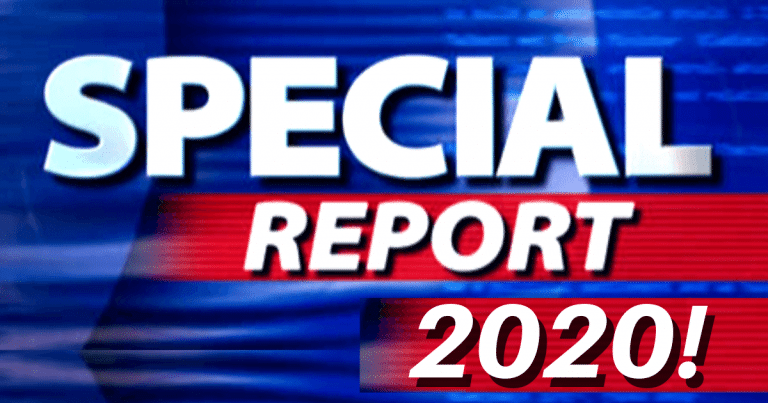 Even Democrats had to admit that the Iowa caucuses were a disaster.
This is the same party that wants to run your health care. Yet they can't even count a few votes from a single state.
As of this writing, Iowa has declared Pete Buttigieg the winner. Already Bernie is calling for a partial recount. Some are demanding a recanvass of the entire caucus.
But this debacle might create a bigger fallout. The DNC chairman could bite the dust.
From The Hill:
A top Democratic voice on election reform is calling for the ouster of Tom Perez, the powerful chairman of the Democratic National Committee…

Rep. Marcia Fudge (D-Ohio), chairwoman of the House Administration Committee's subpanel on elections, said Perez has failed to take responsibility for the Iowa vote-counting debacle.
Yikes. A top Democrat, Marcia Fudge, is calling for Tom Perez to step down as the head of the DNC.
It looks like Iowa was the straw that broke the party's back. Fudge is pointing to a laundry list of "failings" that she says proves Perez needs to go.
It's hard to disagree with her. The DNC has been struggling since the 2016 primaries. Some Democrats are still upset about how the party treated Bernie when he ran against Hillary.
Perez took over shortly after that. But with three years to address these problems, he doesn't seem to have fixed anything.
The "party of diversity" will probably nominate an old white guy. Right now Bernie Sanders and Mike Bloomberg seem to have the best shot. A socialist or a billionaire using his money to upset the race.
That's not something the "woke" wing of the Democrats likes to see.
Some believe Perez made this outcome possible, thanks to some rules he put into place. It's hard to believe Perez has done anything to instill confidence in liberal voters.
Meanwhile, the Republican Party seems to be more united than ever before. We haven't seen this much enthusiasm within the GOP since Reagan. That's thanks to President Trump and RNC head Ronna McDaniel.
The Trump train is running like a well-oiled machine. Leaders like Kevin McCarthy are even predicting they'll flip the House back to red.
Doesn't look like Perez is even close to that kind of competence.
SHARE to show everyone how the Democrats are starting to collapse!
Source: The Hill