Donald's Opponent Asks If Iowa Wants "Four More Years Of Trump Show" – Republicans Shout Back "Yes"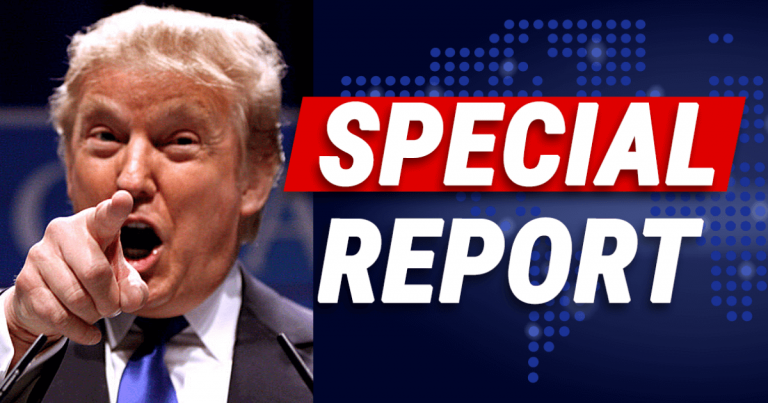 You might not know this, but there are a few Republicans actually trying to beat Donald Trump in the primaries.
Now, with Trump being the incumbent, there isn't much of a chance that anyone can take his seat. But the rules dictate that primary votes happen regardless.
Yesterday, in Iowa, one of Trump's rivals appeared at a Republican event. Joe Walsh, one of two people trying to beat Trump, asked Republicans if they wanted four more years of the "Trump show."
I'm sure he did not like what happened next.
From Daily Caller:
Former Republican Illinois Rep. Joe Walsh didn't get the answer he was hoping for when he asked an Iowa caucus crowd if they wanted "four more years of the Trump show."
Former Rep Joe Walsh @WalshFreedom concludes by saying that if people want "4 more years of the @realDonaldTrump show… He is then cut off by the crowd who yell "yes!" and applaud loudly #IACaucus #Elections2020 pic.twitter.com/8pZLpGaSko

— Alex Plitsas (@alexplitsas) February 4, 2020
Someone in the crowd yelled "yes" and several applauded when Walsh asked if they wanted "four more years of the Donald Trump show."
Wow. Joe Walsh mentioned in his speech if the crowd of Iowa Republicans wanted four more years of the "Trump show."
Before he could even finish his statement, the crowd erupted in cheers.
This video is amazing – he clearly did not see that coming!
You almost feel sorry for Walsh. Almost. This man tried to muster the crowd with his high energy pitch. He really tried.
But the self-proclaimed "conservative" couldn't help himself from attacking Donald Trump. During his remarks, he laid into the president with the same, tired attacks the media uses.
Apparently, this man doesn't realize how much Republicans love Trump in the heartland of America.
Has Walsh been living under a rock? Trump's tweets set the party on fire. They love his tweets. If he stopped, they would demand he keep going!
Walsh claimed he would be "professional" and "decent" as president. You know what's decent? Making good on your promises.
Putting the American people ahead of lobbyists. That's decent. Fighting to drain the D.C. swamp. That's decent.
Who do you think is better suited for those tasks? Donald Trump or Joe Walsh?
SHARE if you want four more years of Trump!
Source: Daily Caller