Iowa Senator Sends Joe Biden Scrambling – Says His Impeachment Could Start The Day After He Wins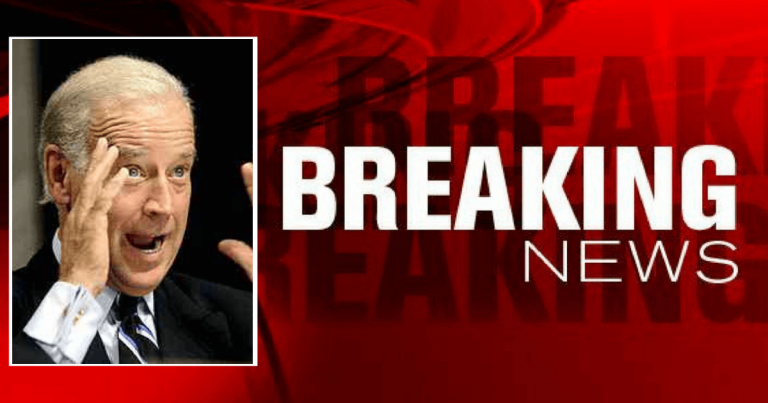 With impeachment wrapping up, it looks like Donald Trump will be cleared.
But things might be heating up—for Joe Biden.
Democrats still refuse to admit Hunter or his father (the former vice president) did anything wrong.
Yet they impeached President Trump for looking into Biden's dealings.
While Joe is fighting for votes in Iowa, their United States Senator gave him some bad news.
From Breitbart:
Sen. Joni Ernst (R-IA) is warning that former Vice President Joe Biden could face impeachment over his son's dealings in Ukraine if elected in 2020…

In particular, the Iowa lawmaker cited Biden's role in overseeing Obama administration policy toward Ukraine, while his son, Hunter, was simultaneously serving on the board of directors of one of the country's largest natural gas conglomerates.
Yikes. Sen. Joni Ernst reveals that, if Joe Biden gets elected president, he impeachment proceedings could start his first day in office.
Because of how Democrats used impeachment, the standard has gotten very low.
The Constitution says a president can only be impeached over "high crimes and misdemeanors." But House Democrats voted to impeach Trump without specifically citing crimes.
Which means that, if Biden is elected and Republicans have enough votes in the House, he could be easily be impeached.
After all, many Americans believe he showed a conflict of interest over Ukraine. He forced the country to fire a man we later learned was investigating Hunter Biden's company.
At the very least, it's "bad optics." Even Joe has admitted that. It smells pretty fishy to us.
That's enough to warrant an investigation, right? If the votes are there, Biden could be impeached pretty quickly.
Biden was Democrats' best chance at beating Trump. But now they're thinking twice about him with this hanging over his head.
We know that it's a longshot if Biden gets into the White House. Heck, he might not even get the nomination.
But, thanks to how the Democrats used impeachment, the door is wide open.
SHARE if you want the Bidens fully investigated!
Source: Breitbart