After Biden Vows to Change Nothing Post-Election – Joe Gets a Rude Wake-Up Call from Patriots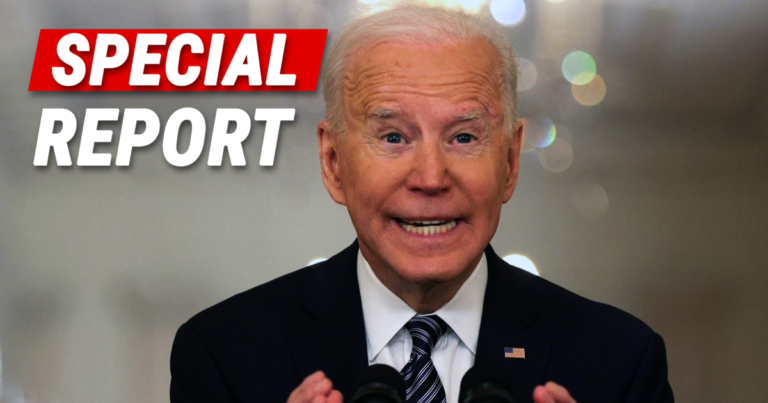 What's Happening:
Pundits continue to dissect the results of this year's midterms–drawing conclusions that may or may not be true. One thing we know for sure, Democrats might not have been "wiped out," but they lost big time.
And most signs point to voters being extremely unhappy with this administration. Joe Biden's agenda will now be stalled, thanks to Republican control of Congress. But when asked what he'll do differently, this is what the old man said.
From Daily Wire:
"What in the next two years do you intend to do differently to change people's opinion of the direction of the country, particularly as you contemplate a run for President in 2024?"

"Nothing, because they're just finding out what we're doing," Biden replied, asserting, "The more they know about what we're doing, the more support there is."
Big surprise. Biden said he will do nothing differently, after two years of failure. This is expected since Biden has refused to course correct on any of his many terrible decisions. He sunk the economy with inflation and high gas prices.
He left the border open, leading to chaos and death. Biden continues to fail on every issue he tries to "tackle." And despite getting blamed for everything, he refuses to make improvements.
That's because he's just a puppet, doing what the failing DNC is telling him to do. A real leader would have quickly adapted, at the very least to salvage his approval numbers.
Biden does nothing because he can't. And his arrogant response got blasted by Americans.
Joe Biden delivering an arrogant and delusional press conference from the White House. No humility from a president whose party is on course to lose control of the House of Representatives and possibly the Senate too. This man is completely tone deaf.

— Nile Gardiner (@NileGardiner) November 9, 2022
Totally disconnected.

Arrogance at its finest. https://t.co/H2xdetxi4m

— Rep Andy Biggs (@RepAndyBiggsAZ) November 9, 2022
Many Americans believe that America is headed in the wrong direction. That includes 74% of Americans, based on recent reports. All of that is Joe Biden's fault, who is considered the worst president in our history.
Yet the out-of-touch elitist refuses to admit his failures. His administration is weak, unimpressive, and crumbling. Even his own party is considering replacements for 2024. Despite all this, Biden will change nothing and still plans on running in 2024.
If Democrats had any brains in their heads, they ditch Biden the soonest they could.
Key Takeaways:
Biden admits he will do nothing differently, despite low approval and bad midterm results.
Most Americans blame Biden for direct of the country, yet Biden refuses to change.
Americans blasted Biden's comments, calling them arrogant and delusional.
Source: Daily Wire, Twitter, Twitter