Biden Slams into Major October Surprise – Joe's 'Win' Turns into Midterm Spoiler with Breakdown of Railroad Talks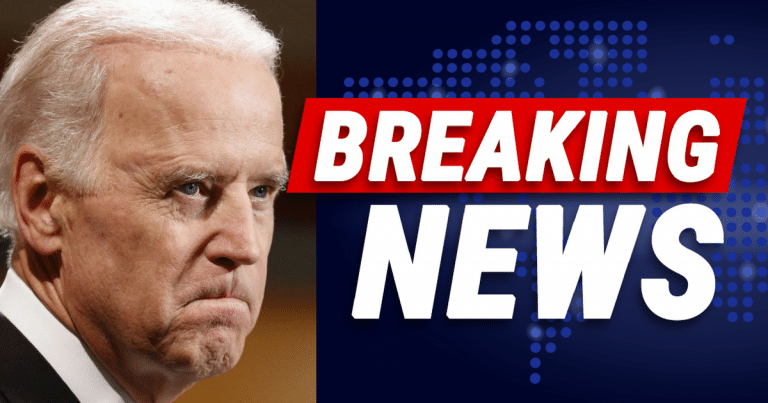 What's Happening:
Biden's biggest failure in office has been the economy. He promised to "build back better," yet his presidency is responsible for massive crises hammering Americans' pocketbooks. Biden caused runaway inflation and rising energy prices. His administration has been unable to address crippling supply chain problems, further hurting our markets.
But recently, he tried to brag about a "win" for our country, long before the ink was dry. Biden's negotiators helped work out a deal that would prevent a major rail workers' strike. Yet, as usual, Biden put the cart before the horse. It looks like the deal is DOA.
And a painful strike is looming… just before the elections. From Breitbart:
The major freight railroads appear unwilling to give track maintenance workers much more than they received in the initial contract they rejected last week, increasing the chances of a strike…

The railroads took the unusual step of issuing a statement late Wednesday rejecting the Brotherhood of Maintenance of Way Employees Division union's latest request…

Concerns about quality of life and the ability for workers — particularly the engineers and conductors who drive the trains — to take time off without being penalized have weighed heavily on the negotiations.
Biden had worked out a deal that could have avoided a rail workers' strike. But that deal fell through when the railroad companies refused to give workers 7 days of sick leave.
Workers have long complained about being forced to endure long hours–and getting penalized for taking time off.
In nearly every other industry, employees have some form of sick leave or PTO. But apparently, the railroad companies were willing to provide raises and bonuses, but not time off.
Six of the twelve unions are refusing to the deal, which raises the danger of a strike. A rail workers' strike would hurt every corner of America.
The railways deliver an untold number of goods to all corners of the country. They move far more than most people realize.
For there to even be a slowdown of deliveries, the economy would spiral.
This is a major black stain on Biden's presidency. He has long claimed to be a union champion and supporter of the working class.
Yet he can't even get 7 days of sick leave for rail workers. If a strike does happen, it will occur as we reach the end of the year–adding strain to the holidays.
Key Takeaways:
Rail workers inch closer to a strike, as Biden's deal falls apart.
Railroad companies refuse to give workers sick time off.
A rail workers' strike would cripple the economy, which is already reeling from inflation.
Source: Breitbart