After Trump Goes After Biden Over Classified Docs – The Justice Department Launches Investigation Into Joe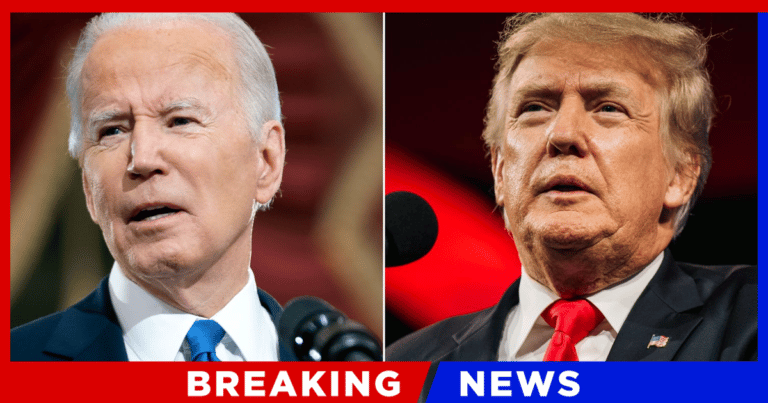 What's Happening:
A bombshell broke this week when news came out that Biden was keeping classified documents at his office at UPENN. The documents were from his time as vice president, including documents he appeared not to have the authority to remove.
Just a few months ago, the liberal media had a field day over documents former President Trump kept at Mar-a-Largo. They literally made a federal case about it, storming his home and throwing around wild accusations. So, you can imagine Trump did not waste time calling out Biden for doing the same thing. But he pointed out a few critical details.
From TRUTH Social:
Wow! The Biden Think Tank is funded by CHINA!!! Also, a V.P. cannot Declassify documents, which are covered by the Federal Records Act, which is Criminal and MUCH TOUGHER than the Presidential Records Act, which is NOT Criminal. A President, me, can Declassify. How much more information has China been given?
According to Trump's post, the think tank at UPENN which held the classified documents was funded by a Chinese firm. That raises suspicions about what Biden was doing with those documents. Remember, Democrats accused Trump of trying to sell secrets to foreign powers (but were proven wrong).
Trump also pointed out that as vice president, Biden couldn't declassify anything he kept. And now, the DOJ has been forced to get involved.
From Fox News:
Attorney General Merrick Garland tapped a Trump-appointed U.S. attorney to investigate the discovery of classified documents at a pro-Biden think tank Monday…

Lausch will investigate the discovery of a batch of documents found at the offices of the Penn Biden Center, some of which were marked classified, a source with knowledge of the matter told Fox News Digital.
This is an interesting development. After Trump called out Biden for keeping these classified documents, the DOJ picked a Trump-appointed attorney to investigate. U.S. Attorney John Lausch was appointed by Trump while president.
He will be the man looking into this discovery of documents that were being kept at Biden's offices at UPENN. We can't predict what will come of this investigation, but for now, it doesn't look good for Biden.
Why would Biden's DOJ investigate something that could be damaging to the man? Well, keep in mind, the DOJ and FBI don't have a great reputation with the American public. Especially after being outed for suppressing the Hunter Biden laptop story. It is possible the agency is trying to repair its image.
Selecting a man who will not be biased in favor of Biden is a good way of showing Americans the DOJ takes this issue seriously. We'll have to see, though, what happens next.
Key Takeaways:
Trump slammed Biden over kept documents, saying Biden's think tank was funded by China.
Soon after news came out over the documents, the DOJ picked an attorney to investigate.
The FBI raided Trump's home over documents, even though he had declassified them.
Source: TRUTH Social, Fox News