Joe Biden Disgusts the First Black Governor of Maryland – Even Democrats Are Concerned the President Called Him 'Boy'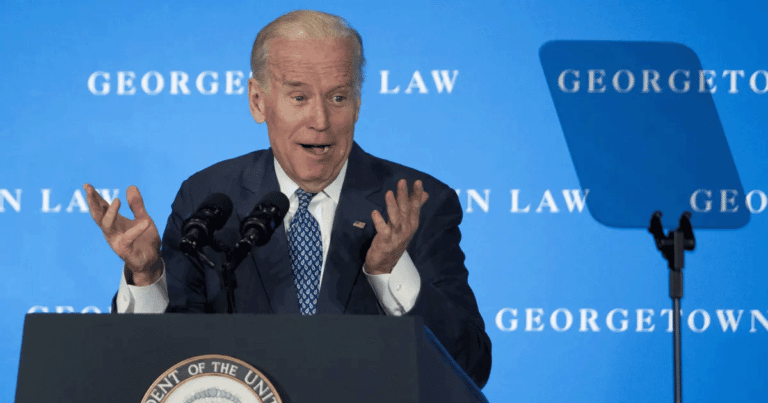 What's Happening:
Not too long ago, the White House press secretary called Joe Biden the "best communicator" in the administration. Karine Jean-Pierre said it with a straight face, expecting us to believe this bald-faced lie. You don't have to search long to find clips of Joe Biden's fading communication abilities. The man can barely finish a sentence, as many worry he is losing his mind.
And as his (possible) dementia worsens, he is having a harder time hiding his deep-seated bigotry. The man has long said things that would get a Republican kicked out of office. He insulted Barack Obama–before he was made his running mate. And he insulted black voters in 2020, something the media quickly forgot.
But we'll make sure they'll have a hard time forgetting this.
From Daily Wire:
President Biden referred to new Maryland Democratic governor Wes Moore, the first black governor of his state, as "boy."

Biden made his remarks before an audience of IBEW union workers.

"You got a hell of a new governor in Wes Moore, I tell ya," Biden grinned. "He's the real deal, and the boy looked like he could still play. He got some guns on him."
Wow. Joe Biden called a grown man, the first black Governor of Maryland "boy." Some of you might not realize how insulting this is. In pre-Civil Rights America, white men often called black men "boy." They did this to denigrate the fully-grown man, suggesting he did not have the intelligence, rights, or strength of a man.
Today, a black man would be very insulted if someone called him "boy," as they should be. So, why is Joe Biden allowed to call a fellow Democrat, a grown man and new governor, "boy"? If Trump had done this, the media would have lost their damn minds.
If you or I had done this, people would be picketing outside our houses. Yet this old, racist, miserable man can call Wes Moore a "boy" and nothing happens? Not that long ago, Biden used the same term for Chris Coons a Democrat senator. And he called former U.S. Secretary of the Army Patrick Murphy "boy."
The White House will say this is just old Joe being "folksy." But that's a lie. Biden is an old man who grew up when it was okay to insult a grown man because he is black. But he knows better today. For him to still say this proves he harbors racist sentiments against black people. We know he harbors sexist sentiments against women, based on how he treats them.
When will the Democratic Party stop protecting this man and hold him accountable? I think you know the answer to that.
Key Takeaways:
Joe Biden called the first black Governor of Maryland "boy."
Biden has a long history of insulting black Americans, including heads of state.
This comes after the White House press secretary called him the "best communicator."
Source: Daily Wire