Joe Biden Has Officially Gone MAD – He's Offering A Massive 'Illegals' Sweetener To Federal Workers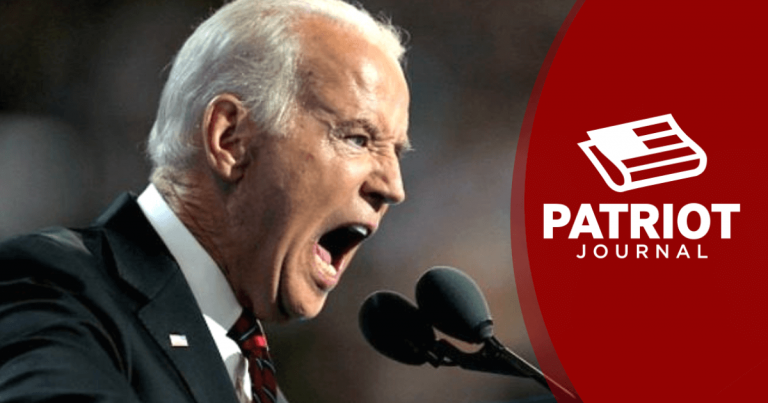 What's Happening:
Joe Biden is doing everything in his power to address the border crisis… except the one thing that will end it.
Biden got rid of Trump's border policy, quickly turning the border into a disaster zone.
Instead of restoring those measures, he's lying to the media, spending millions on housing illegal aliens, or pretending like nothing's wrong.
We knew Biden was putting aliens up in hotels (costing us $60 million a week). And he's trying to dump them into states far beyond the border.
Now, growing obviously desperate, Biden is essentially begging federal employees to come and help.
From Daily Wire:
The Biden administration has offered thousands of federal employees four months of paid leave if they'll volunteer to help care for migrant children who have crossed the U.S.-Mexico border illegally…

"The desperate plea landed this week in the email inboxes of employees in government agencies like the Department of Homeland Security and NASA: Will you consider taking a four-month paid leave from your job to help care for migrant children in government-run shelters packed with new arrivals at the border?" the Times reported.
This really is reaching new levels of stupid.
Biden is offering federal workers four months of paid leave to go help make worse the problem he created.
For some reason known only to God (or the devil), Biden wants federal workers from agencies like NASA and DHS to help out the exploding number of children aliens.
I'm sure a few idiotic bleeding hearts from the EPA will bother to do this. Most folks, with brains, won't.
Why does Biden think this is going to help? And why send federal employees? Why not the National Guard or DHS officials. You know, the people actually trained to protect borders?
I think it's because Biden wants these people to take these children into their homes, feed them, care for them, and eventually keep them.
It's like a backdoor adoption program, aimed at import thousands—perhaps millions—of new illegal voters.
I mean good American citizens! Yes, that's what I meant!
The only real solution to the problem is to secure the border again and… ahem SEND THE ILLEGALS HOME.
But Biden never wanted to protect the border. He wanted this crisis. All to import a new class of voting slaves.
Key Takeaways:
Joe Biden is begging federal employees to take care of illegal immigrant children.
He is offering them four months of paid leave to help out at the border.
The administration is already spending $60 million a month on these illegals.
Source: Daily Wire