Biden Betrayed by His Own D.C. Democrats – Joe Gets Blasted for Signing Bipartisan Deal on Washington Crime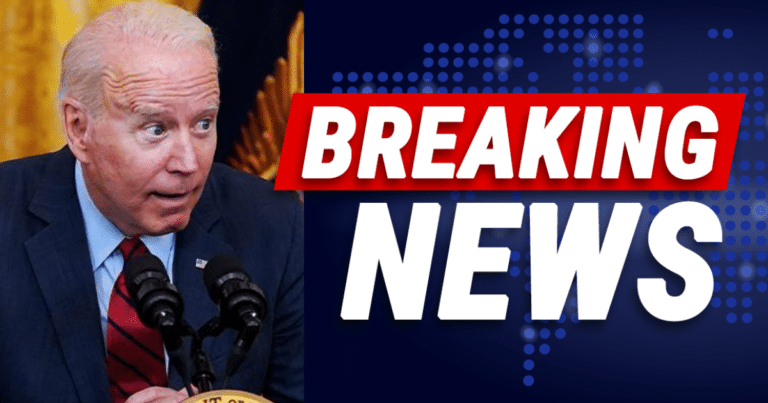 What's Happening:
Recently, the city of Washington, D.C. tried to pass a new criminal code that rewards convicted felons. The new code removed minimum penalties for a variety of crimes, allowing those convicted to push for lighter sentences.
It effectively protected criminals from strong sentences. Even the mayor of D.C. rejected this move but was overruled by the city council. Republicans in Congress pushed a resolution to overturn this code. It was even supported by Democrats in the Senate. Speculation was high over what Joe Biden was going to do.
Now, Democrats like AOC are outraged.
From Fox News:
Some Democrats are criticizing President Joe Biden's support of a bipartisan resolution overturning Washington D.C.'s criminal code revision that would lessen penalties for convicted criminals…

"This ain't it," Rep. Alexandria Ocasio-Cortez, D-N.Y., said a response to Biden's Tweet…

Democratic D.C. Del. Eleanor Holmes Norton labeled Biden's decision as "a sad day for D.C. home rule" and blasted the Senators who support the proposal.
Democrats are blasting Joe Biden for supporting a measure that ensures criminals face strict penalties for their crimes. The radical left has pushed for making D.C.–a single city–its own state. This would give Democrats a huge advantage, since D.C. is essentially an inner-city run by corrupt liberals.
It would give them two more seats in the Senate and at least one in the House. But, according to the law as it stands now, D.C. cannot pass laws by itself. It needs approval from Congress and the president.
Thankfully, Biden (or whoever makes decisions for him) overturned a D.C. law that would have only increased crime. Progressives like AOC didn't like that. They attacked Biden for simply following through with the will of Congress.
I guess AOC wants people, including her own colleagues, to live in constant fear of being carjacked or worse? AOC has the luxury of supporting policies that increase crime. She can afford private security and a house in a gated community. She doesn't stop to think about the regular folks in D.C., who were put in harm's way thanks to this new code.
This is just one more moment in a series of attacks from the left against Joe Biden. The man has done nearly everything they demanded of him. He has destroyed bipartisanism, unity, and the will of the American people–all in the name of the radical left.
And they are still not happy. Hey Joe, here's an idea: stop doing what the far-left says!
Key Takeaways:
AOC and other Democrats attacked Biden for overturning a D.C. criminal code.
The new code would have removed minimum penalties for various crimes.
This comes as Biden constantly bows to the progressive left, yet they still attack him.
Source: Fox News