Joe's Mind Slips Up In Live TV Interview – Biden Claims He's Running Against "Four More Years Of George," And Donald Responds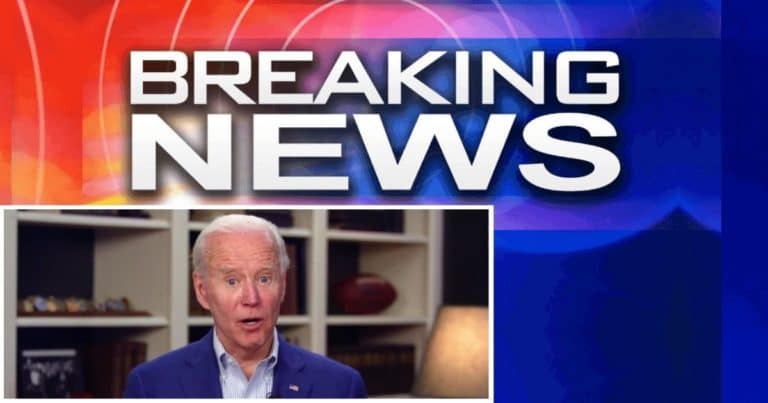 What's Happening:
Thought Joe Biden was done giving us material? Think again! With just days before the Election, Biden is hiding from live events—with few scheduled.
Trump, meanwhile, is jetting coast to coast rallying in swing states.
The few appearances Biden is making aren't winning over anybody. In a recent stream, he just made a major mistake.
Just who does Joe think he's running against?
Democratic presidential nominee Joe Biden warned on Sunday that next month's election was the "most consequential" in a long time because of what would happen if there were "four more years of George," an apparent reference to former President George Bush. Biden, after saying "George" twice, corrected himself.
While appearing for an online speech of sorts, Joe Biden TWICE said he was running against "George." He said he doesn't want' "four more years of George."
Uh… what?
Most people seem to believe he got George Bush, who ended his presidency in 2009, with Donald Trump.
If so, that is very bad. Keep in mind, nobody's talked about President Bush in over ten years.
At the same time, Donald Trump is easily the most-talked-about person in the last five years.
And… Joe Biden has been running to defeat him for two years!
This is more than just a simple slip of the tongue. "George" and "Donald" don't even sound the same.
Remember, this is the same man who couldn't keep track of what state he was in, and TWICE said he was running for Senate.
We've talked a lot about Biden's potential mental decline. Democrats have denied it, but it's becoming far too painful to ignore.
The president was quick to comment on this:
Joe Biden called me George yesterday. Couldn't remember my name. Got some help from the anchor to get him through the interview. The Fake News Cartel is working overtime to cover it up!
Doesn't Joe have a teleprompter to guide him? That means he messed this up, even with the words right in front of him.
That's pretty troubling to say the least.
Does this bother you? Let people know if you think Joe Biden is competent enough to be President of the United States.
Key Takeaways:
Joe Biden called Donald Trump "George" in a recent online appearance.
The Democrat appeared to confuse Trump with former President George Bush.
Donald Trump was quick to call this out, questioning Biden's fitness.
Source: Daily Wire, YouTube, Twitter