Jim Jordan Stands Up For President Trump – He Just Argued There Is "No Way" Donald Should Give Up Now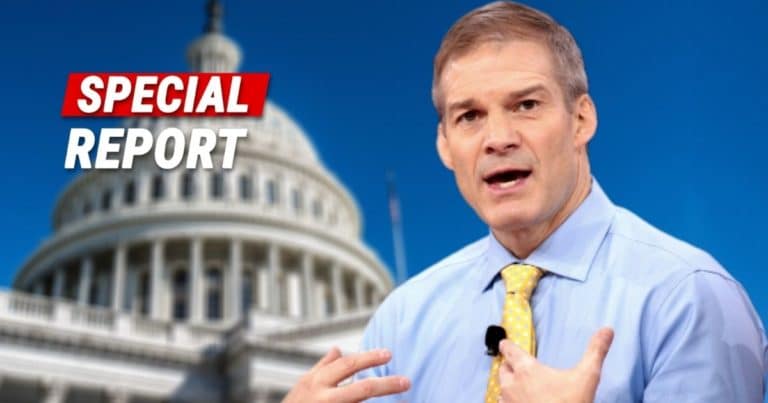 What's Happening:
Since Election Night, the media has been pushing their own narrative. The goal was simple: to intimidate Republicans into giving up on Trump and his fight for election integrity.
A few cowards have folded. It won't go well for them come re-election time. But numerous key leaders, including millions of Americans, want Trump to fight on.
What about Congressman Jim Jordan? The man who stood by Trump during the impeachment farce isn't about to back down now.
And he just told Trump what he's got to do. From IJR:
Rep. Jim Jordan (R-Ohio) is speaking out, saying that Trump should not concede yet…

Jordan was asked by CNN if Trump should concede next Monday, to which he said, "No. No way, no way, no way."

The Republican lawmaker added, "We should still try to figure out exactly what took place here. And as I said that includes, I think, debates on the House floor — potentially on January 6."
Jim Jordan told Trump that in "no way" should he concede the battle.
In fact, Jordan is going further than most of Trump's supporters, saying that debates should be held on the House floor.
He even thinks they should be debating it on January 6—the day Congress is supposed to accept the election results.
That should tell you how seriously this man is taking Trump's battle for election integrity.
Ever since the week of the election, reports have been coming in about what went on before and after the vote.
Many have signed affidavits that accuse election workers and officials of trying to undermine the process. Reports suggest less-than-legal ballots were counted. Other claims have come to reveal software "glitches" might have been exploited.
And that's just the tip of the iceberg.
As we've said from the beginning, this isn't just about the 2020 Election. Regardless of who ends up in the White House, we as Americans must be able to trust our election integrity in the future.
If we don't battle now, there won't be a democracy left to defend next time.
Jordan understands this. And he is calling on Trump—and House Republicans—to battle tooth and nail.
Do you want Jordan and Trump to keep fighting?
Key Takeaways:
Jim Jordan said there is "no way" Trump should concede.
He called on the House to debate the problems with the 2020 Election.
Jordan and other key GOP leaders are defending Trump's battle.
Source: IJR