Fox's Juan Williams Makes Admission about DeSantis – He Claims Florida Governor Is the 'Top Political Player,' 'Scares Me'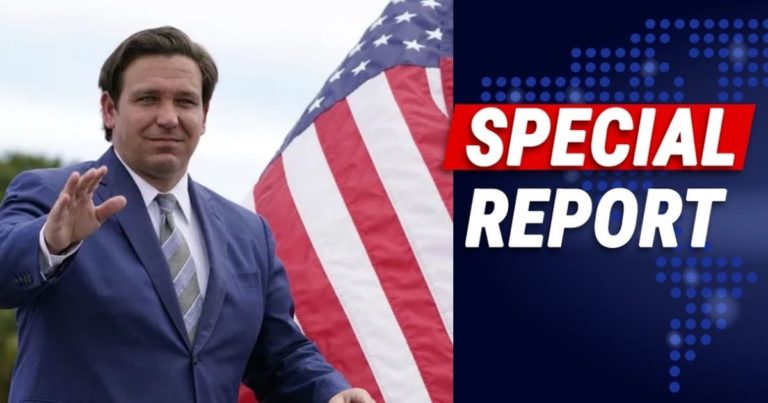 What's Happening:
It's no secret that Gov. Ron DeSantis came out as 2022's biggest winner. Thanks to his successes as Florida governor (even after a massive hurricane), Republicans swept Florida during the elections. Not only was DeSantis re-elected by a landslide, but he helped Republicans dominate. Florida can now be called a red state, not a "swing" state, thanks to him.
His big wins have made him a 2024 contender–although he has not announced a run yet. Even the liberal media recognize that DeSantis is the man to beat. If he runs for president in 2024, they will have a very hard time finding someone to beat him. And now, a notable liberal commentator is making this shocking admission.
From Daily Wire:
Fox News Democrat political analyst Juan Williams named Gov. Ron DeSantis (R-FL) as America's most influential political player in 2022 despite being terrified of him…

"He is not my cup of tea. In fact, he scares me," Williams wrote in an op-ed for The Hill. "But it is time for me to hand out my year-end award for the top political player in the United States." […]

"His commanding 19-point reelection victory, as well as his success in attracting mega-donors like Ken Griffin, Steve Ross, and Steve Schwarzman ahead of a possible 2024 presidential campaign, make him the past year's big GOP winner."
Viewers of Fox News might recognize the name, Juan Williams. Also a longtime figure on the right-leaning network, he is a noted liberal. And he's become increasingly leftist in recent years, unapologetically backing the radical left's agenda.
But now, he is admitting that Ron DeSantis is the bigger winner of 2022. He claims DeSantis had an "enormous" impact this year, beyond just the elections. DeSantis scored a major win in the culture war, defying Disney to protect parents and children.
Williams claims DeSantis "scares" him. Why? Because he is a likable, effective leader who can easily beat a Democrat in 2024? Yup. DeSantis, unlike many in the GOP, actually does what he says. And he can find a balance between being unapologetically honest and diplomatic.
If he runs and secures the nomination, he can unite the GOP like few others. And he can win over many disgruntled independents and moderate voters who are sick of Biden's failures but will be turned off by Trump's reckless rhetoric.
But will DeSantis actually run? He has time to decide, but he might not wait for long.
Key Takeaways:
Liberal host Juan Williams admitted Ron DeSantis was 2022's big winner.
The Fox News commentator claimed the Republican "scares" him.
DeSantis flipped Florida from a swing state to a red state and scored major victories.
Source: Daily Wire