Judge Gives Cop-Killer SHOCKING Gift – The Cop's Widow Can't Believe Her Ears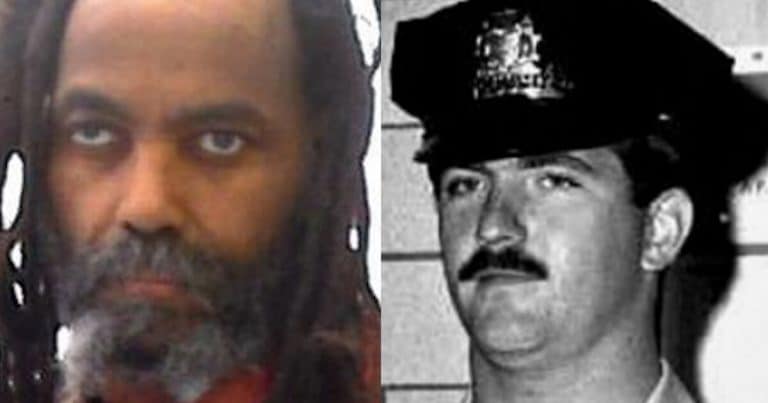 Mumia Abu-Jamal murdered Philadelphia police officer Daniel Faulkner in 1981.
It was an execution-style killing and it left Faulkner's wife, Maureen, a grieving widow.
Since that time, Abu-Jamal has been spending his life in prison, and rightfully so.
However, a Philadelphia judge has just made a decision that outraged the entire community.
And Maureen Faulkner isn't very happy, either.
Via Breitbart:
"The widow of Philadelphia Police Officer Daniel Faulkner was outraged Thursday after a judge granted convicted cop-killer Mumia Abu-Jamal the opportunity to appeal his 1981 murder conviction.

Philadelphia Judge Leon Tucker granted Abu-Jamal an appeal for his conviction for the death of Philadelphia Police Officer Daniel Faulkner.

The convict has spent three decades on death row until his death sentence was thrown out over flawed jury instructions, according to Fox."
So, not only does this murderer avoid the death sentence, he sits in jail at taxpayers' expense.
THEN he gets a judge to grant him an appeal?!
As you might expect, Faulkner's widow is furious. As she said on "Fox & Friends":
"I'm absolutely outraged with Leon Tucker. Tucker has no merit on this judgment…

This is going to open the door for so many murderers to be able to do this and appeal this."
Mrs. Faulkner hopes Philadelphia District Attorney Larry Krasner appeals the judge's ruling.
But in the meantime, Maureen has to live with the fact that her husband's killer might actually go free.
"Mumia Abu-Jamal shot my husband between the eyes, he executed my husband," Faulkner added.

"I'm never going to let this go. All over the country, they're reducing sentences on murderers, they're allowing them out of prison, and it's wrong.

To Judge Leon Tucker: I hope you can sleep at night with the decision you made, because you know it was not the right one."
The state Supreme Court denied Abu-Jamal's appeal in 2012 but this time, he got another judge to grant it.
And if you're wondering how this tragedy occurred, the killer shot Faulkner in the back, and then in the face after he got into a confrontation during a traffic stop.
Does anyone think this man should get an appeal of his conviction?
Of course, liberals wanted him to get this conviction, believing he was somehow wrongfully accused and prosecuted.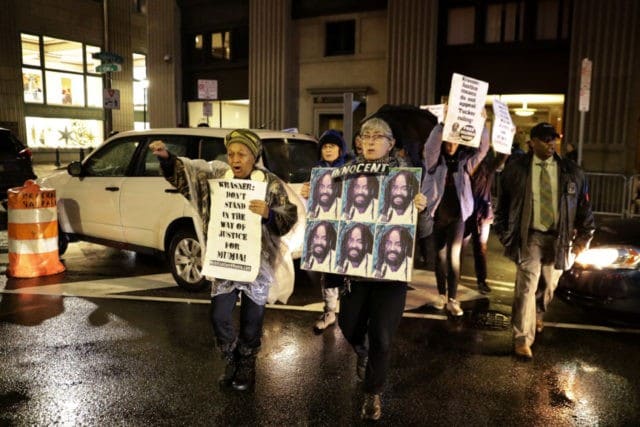 For our part, we can only feel for widow Maureen Faulkner, and what she's going through right now…
She lost her husband decades ago but she can't put it behind her, because the man responsible might soon be walking the streets.
How is that justice?
And oh yes, let's not ever forget: BLUE LIVES MATTER!
Source: Breitbart