Federal Judge Drops Gavel on COVID Case – Historic Ruling Affects Millions Of American Parents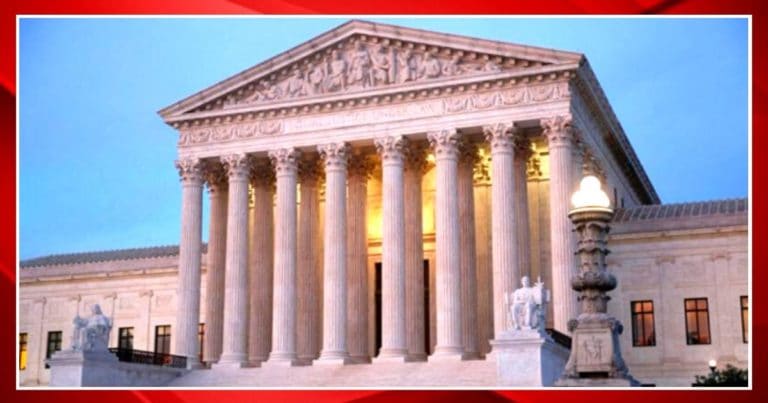 One of the most controversial issues during the pandemic involved the vaccine: should it be mandated, and who should take it?
Beyond that, parents questioned whether or not it's safe for their children, and whether or not schools should require the shot.
Now, a federal judge has rendered an important ruling — and many parents are cheering his decision.
It's an age-old argument concerning who should make critical decisions regarding the health of our kids, and how much power parents should have.
Recently, two lawsuits were filed against a Washington D.C. district, arguing that authority figures can't force the vaccine on children.
And as those suits play out, a judge has issued a major ruling.
Via Washington Examiner:
Washington, D.C., can no longer enforce a law that allows minors to get vaccinated without parental consent, according to a decision issued by a federal judge Friday.
Parents were furious that the district had "violated their religious liberty and subverted their rights to make decisions about their children's health."
That's what the lawsuits are based upon and before those are completed, Judge Trevor McFadden has offered his opinion.
And it's a significant victory for freedom-loving parents:
States and the District are free to encourage individuals — including children — to get vaccine.

But they cannot transgress on the [National Childhood Vaccine Injury Act] Congress created. And they cannot trample on the Constitution.
There's one law in question that's playing out here:
It's the Minor Consent to Vaccinations Amendments Act, which was passed in 2020 at the height of the coronavirus pandemic.
It says that children as young as 11 can get an FDA-approved vaccine if their doctor says they can give "informed consent."
It isn't surprising that at least some parents have a serious issue with this law.
One Maryland father was incensed that his daughter had crossed state lines into Washington to get vaccinated without his permission.
He said it was against his religious beliefs and on top of which, the daughter had had a severe allergic reaction to a vaccine when she was 5.
But now, these parents have made some strides, thanks to Judge McFadden:
The MCA burdens religious practice by withholding from religious parents information available to secular parents who file a medical exemption for their children.

Thus, the law is not generally applicable.
Key Takeaways:
A federal judge has ruled that Washington D.C. can't enforce a law that lets minors get a vaccine without parental consent.
The ruling says this tramples on the Constitution and deprives parents of their rights.
It's a victory for American parents who are afraid they're losing control over their children's health.
Source: Washington Examiner