After Judge Demands Hunter Show Up Unless His 'Hair Is On Fire' – Biden Gives In And Reaches Settlement Deal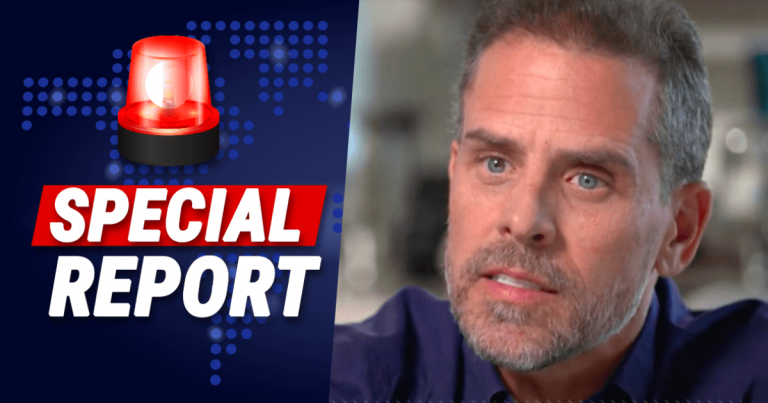 What a rollercoaster this Hunter Biden case has been, huh? A nasty, vomit-inducing, rollercoaster.
The judge threatened to punish Biden if he didn't show up in court on March 11. He said he better be there, "unless his hair was on fire."
What did Hunter do?
Why, use the coronavirus as an excuse.
From Daily Wire:
Days after the mother of Hunter Biden's out-of-wedlock baby demanded he be held in contempt of court for refusing to disclose his income for child support purposes, Hunter Biden's lawyers announced that he will be skipping a scheduled deposition on Wednesday, March 11, due to coronavirus concerns and his pregnant wife's approaching due date.
How convenient. Hunter refused to attend the trial out of fears of contracting the virus and passing it onto his pregnant wife.
Just wash your hands, dude. This is all your doing.
It seems the judge is not as dumb as Hunter thought. Because he's moving forward with sentencing.
Hunter Biden won't be happy about this.
From The Washington Free Beacon:
Lawyers for Hunter Biden reached a final child support settlement with the Arkansas mother of his child late Tuesday night after a judge blasted the former vice president's son for his repeated attempts to delay the case, likely avoiding the release of financial documents that could expose his business dealings abroad.
The judge hammered out the child support settlement, despite Hunter's continued resistance.
Maybe Hunter was trying to bury this case until after the election? Or maybe his father demanded he get it over with, so it wouldn't sink his campaign?
But honestly, I don't think Americans were all too concerned with his baby mama drama.
We are more upset that this man might have profited off his father's job as VP.
Did Hunter's job in Ukraine create a conflict of interest for Joe? And did Joe bend the rules to protect his son's job?
These things aren't going to go away as quickly as this child support case, Hunter.
Try ducking out of those hearings.
SHARE to show everyone how Hunter lost!
Source: Daily Wire, Washington Free Beacon