Federal Judge Drops Constitutional Gavel on New York – He Just Struck Down their Private Property Firearm Ban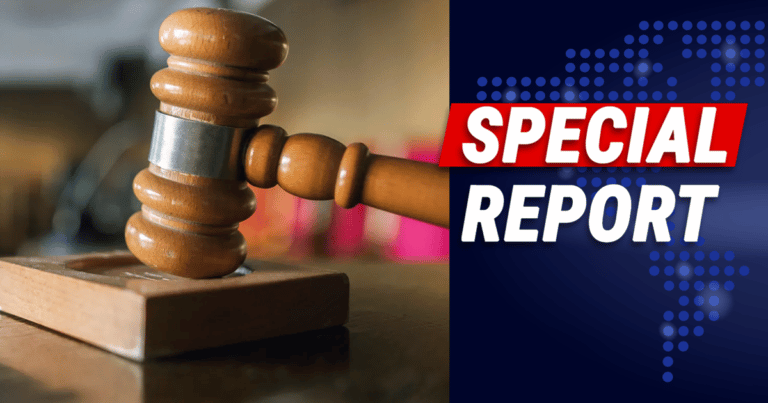 What's Happening:
Earlier in the year, the Supreme Court overruled blue states' attempts to violate Americans' rights. It struck down a law in New York that made concealed carry essentially impossible. So, the radical liberal government of the state quickly passed a new set of rules, making it even harder for a New Yorker to defend himself.
One of the major changes was the declaration that nearly every place in New York was a "sensitive place" and would essentially become a "gun free" zone. Even private property was off-limits, putting law-abiding citizens at risk. This was quickly taken to federal court and a judge just dropped his gavel on liberty-hating NY.
From Ammoland:
The decision and order found the ban on carrying on private property, without the express consent of the property owner, was unconstitutional…

"Property owners indeed have the right to exclude. But the state may not unilaterally exercise that right and, thereby, interfere with the Second Amendment rights of law-abiding citizens who seek to carry for self-defense outside of their own homes."
The federal judge struck down New York's ban on carrying a firearm onto private property. The new rule prevented a law-abiding citizen from concealed carrying a gun unless the owner of the property provided a signed permit or "express consent."
That means, unless a property owner went to great lengths to allow it, New Yorkers were banned from bringing a firearm onto any private property. That includes restaurants, hotels, and any other place where they might want to protect themselves.
No restaurant owner is going to give signed consent to someone carrying a gun, so this law effectively undermined the Supreme Court's decision to restore Second Amendment freedoms to New Yorkers.
Did we really think blue states would give up this fight so easily? New York's radical governor replaced the old law with something much worse. And it has required numerous (costly) lawsuits to undo all the insane limitations this law imposed.
All so that Americans can exercise a right granted to them by the Second Amendment of the Constitution. How crazy is that? Why do Americans have to fight so hard for their rights? If it's not the right to bear arms, it's free speech or the freedom of religion.
It seems Democrats are hellbent on denying Americans their fundamental rights. As in every generation, if we don't fight for them, we will lose them.
Key Takeaways:
A federal judge struck down a NY law banning concealed carry on private property.
The court found the new rule unconstitutional and imposed an injunction.
New York passed new emergency gun control after the Supreme Court overruled older laws.
Source: Ammoland