Days Before July 4th Weekend, New Poll Shows A Large Majority Of Americans Stand By Mount Rushmore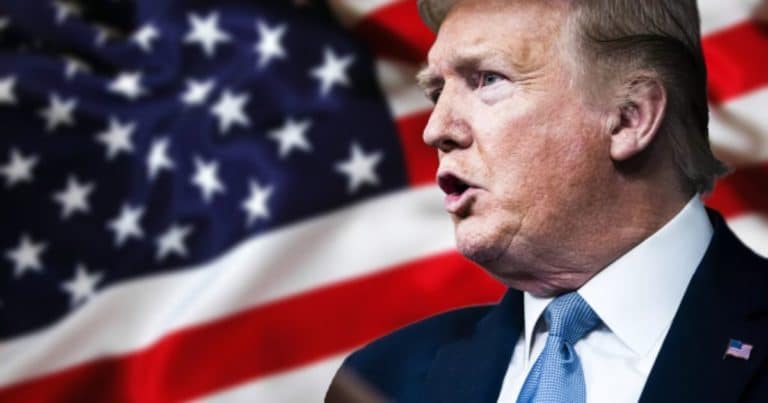 What's Happening:
In the months leading up to the Fourth of July, America has seen a growing number of riots and protests from far-left activists demanding the removal of national monuments.
Some of these groups have torn down statues and destroyed monuments. Many have vandalized iconic figures of Lincoln, Washington, and others.
Naturally, these leftists have targeted Mount Rushmore, which features four of our Founding Fathers. The president himself plans on hosting a July 4th celebration at the mountain.
But do Americans agree with Trump for the far left? The new poll reveals what the public thinks:
Most voters still rally around Mount Rushmore and historic statues around the country that may be out of line with modern-day sentiments…

The latest Rasmussen Reports national telephone and online survey finds that 75% of Likely U.S. Voters do not believe that Mount Rushmore should be closed or changed because two of the four presidents it honors – George Washington and Thomas Jefferson – were slave owners.
Our Take:
Despite the loud protests of far-left radicals, the vast majority of Americans are against the destruction of historical statues, including Mount Rushmore. The media has spent considerable time expanding the voice of an apparent minority of activists.
Radicals are trying to connect racism to statues of American leaders and heroes. But their cries are falling on deaf ears, it seems. Americans are not willing to see statues and monuments that honor our country torn down by people who appear to hate our way of life.
The only group that seems to be placating these radicals, out of fear or agreement, are Democrats. Only Democrats—both in Washington or local government—have appeared willing to comply with the demands of violent mobs.
But it seems, according to this poll, that Democrats are going against the will of most Americans. Seventy-five percent of the country wants our monuments to stay. Would any politician in their right mind defy that much of the country?
It appears so. Despite the obvious outrage, Democrats continue to push radical, far-left plans. How this will affect them this November, remains to be seen.
Key Takeaways:
A new poll reveals 75% of Americans don't want monuments torn down.
This comes as radical activists push to remove all statues of American leaders.
It appears only Democrats are willing to bow to the mob.
Source: Rasmussen Reports