After Jussie Smollett Tries To Sue Chicago – A Federal Judge Drops The Gavel, Throws Out His Malicious Prosecution Lawsuit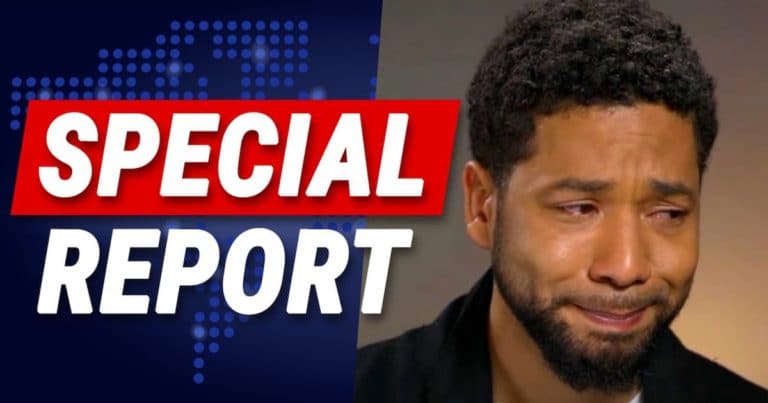 Remember Jussie Smollett? Guess what, he's back. And things just aren't going well for him.
Higher-ups, possibly connected to the Obamas, got his charges thrown out last year. But the public was not satisfied and demanded justice. Chicago reopened the case.
Yet Smollett has the nerve to sue them over malicious prosecution. Now he is learning that new scheme just failed.
From Yahoo:
US District Court Judge Virginia Kendall ruled Wednesday that Jussie Smollett's claim of malicious prosecution by the City of Chicago cannot move forward.

The judge did rule that Smollett can refile the case if he's found not guilty in his upcoming trial on his original charges of fabricating a racially charged assault.
Ouch. A federal judge threw out Smollett's case against Chicago. She said that if he's found not guilty in his upcoming trial, he might file again.
What are the odds that Smollett will get out of this scot-free?
Plenty of Americans believe Smollett faked a hate crime—and did it just to frame Trump supporters. We were all shocked to learn the charges against him were dropped.
But because he was never tried, there was the chance for him to be charged again. And that's just what's happening now.
For him to try to derail the case with his own case is outrageous. We are all innocent until proven guilty. If Smollett had nothing to fear, then why file this "malicious prosecution" charge?
Let justice be done, then go after Chicago—if they really are being malicious.
The fact that Smollett quickly tried to do this could suggest he's not feeling good about his case.
What can we say? America was frustrated by this entire affair. Many believe that justice will finally be done.
SHARE if you want Jussie Smollett to face justice.
Source: Yahoo