Kamala Harris Election Chances Just Cratered – Voters and Her Own DNC Just Ganged Up on Her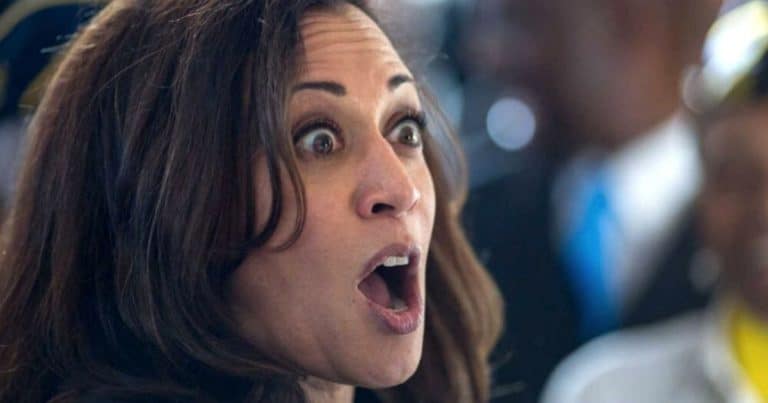 What's Happening:
If Joe Biden doesn't run for re-election, many have thought Kamala Harris would pick up the mantle.
But Harris has done little to impress Americans over the last year and a half. In fact, it seems they respect her less than they do Joe Biden.
From Fox News:
Virginia voters told Fox News that Vice President Kamala Harris is not a shoo-in to replace President Joe Biden at the top of the ticket If he does not seek re-election in 2024…

"No, I wouldn't support any Democrat," said Lisa from Ashburn, Virginia.

"I don't think she deserves the position she is in now," said a man named Daniel. "I think she's a joke, to be honest."
And even her own party is humiliating her in their latest move.
From Biz Pac Review:
Democrat organizers purportedly planned to charge a $15,000 to each person who wanted a selfie with the U.S. vice president at an event sponsored by the Democratic National Committee…

In the meantime, attendees at an upcoming California fundraiser reportedly can get a huge discount for posing with the VP…

"…The only thing that has gotten cheaper during the economic crisis is a photo-op with the VP," Fox News observed.
According to recent reports, voters are expressing little interest in a Kamala Harris 2024 run.
Voters in Virginia revealed they are not impressed by the "vice president." Some claimed they didn't think she was fit for the job she has now.
Others are saying they will not support a Democrat, in a state that has a long blue voting record.
Things are getting worse for Harris. Her own party is slashing prices for photos with the woman.
At a time when everything else is getting more expensive, the DNC is reducing photos with Kamala by thousands of dollars!
What a bargain—if you are sick enough to want a picture with this Democrat.
At this point, the party keeps saying Biden is going to run in 2024. Some Democrats even claim he will be a "strong" candidate.
Not based on his accomplishments so far. And certainly not based on his stair-walking and bike-riding skills.
It is possible Biden will step down by the time 2024 rolls around. That will put Democrats in a tough position, being forced to find a new candidate.
Because, as things stand right now, they'd be crazy to just let Harris take the wheel.
Key Takeaways:
Voters in Virginia slammed Harris, saying they don't support a possible 2024 run.
The DNC slashed photos with Harris at an upcoming convention.
Biden maintains he will run in 2024, but many are uncertain he will.
Source: Fox News, Biz Pac Review