Karl Rove Makes Stunning 2024 Prediction – Get Ready for a Huge Swing, Folks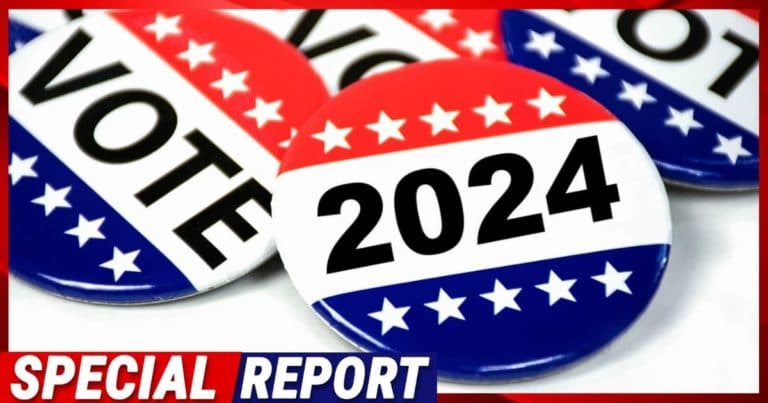 What's Happening:
With summer coming upon us, the 2024 primary season officially begins. In the coming weeks, we'll see the candidates host rallies, attend various events, and even go toe-to-toe in debates. You might think that Donald Trump has this thing in the bag. Not quite.
Numerous people have already launched 2024 campaigns. And more are sure to join, especially after this week. Trump might be a "frontrunner" at the moment, but longtime conservative pundit Karl Rove is making a bold prediction. Things are about to change, bigly.
From Fox News:
Republican strategist Karl Rove said the Trump campaign shouldn't go out beating the drum about how far the former president is ahead in the polls because they are going to "tighten" once voters find out more about other candidates…

"We're likely to see the polls sort of close a little bit over the next couple of months. There could be big changes, comparatively big changes, by the time following the debates," he explained.
Rove explained that many frontrunners at the beginning of a primary race "fade" as the primaries heat up. Rudy Giuliani was the frontrunner in 2008, only to lose to John McCain. Hillary Clinton was the frontrunner in 2008, only to lose to Barack Obama. The same was true for Newt Gingrich in 2012.
Now, Trump has a few things in his favor, specifically the fact he was a former president. But there is a mountain of baggage that comes along with Trump, including his tendency to alienate many voters and his endless lawsuits.
With men like Ron DeSantis entering the race, voters will get to see alternatives that could be much more attractive. DeSantis is a rising star among Republicans and enjoys huge success in Florida. Once his campaign heats up, Rove believes the polls with "tighten."
Trump might not be the frontrunner for long. DeSantis could cut into his lead or pass him entirely.
I guess we'll have to wait and see.
Key Takeaways:
Karl Rove is making a big prediction about the 2024 GOP primaries.
He believes the polls with "tighten" and Trump won't be the frontrunner for long.
Rove pointed to previous primaries where frontrunners "faded."
Source: Fox News