After The Kavanaugh Hearing, 2018 Polls Take A Sharp Turn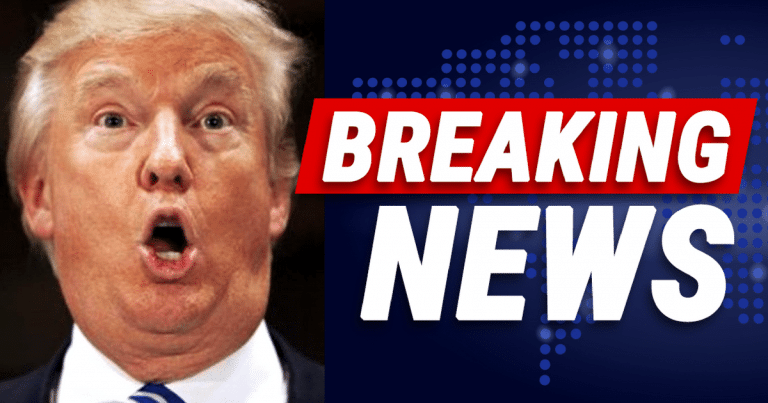 No one is more surprised than 'The Donald.'
The midterm elections are a few short weeks away, and many races in battleground states have been heating up.
Both Party's bases are currently being energized by the Kavanaugh hearings, and it's become a rallying cry for Republicans and Democrats.
Republicans are calling for a reckoning against the Left's disgraceful treatment of Kavanaugh, while the Democrats are using Ford's uncorroborated testimony as proof that Republicans defend sexual assaulters.
And the Left's supporters are just crazy enough to believe it, and the recent polls claiming Democrats have an enormous lead in the midterms.
Liberals are claiming that the fight to confirm Kavanaugh is igniting a fire under Democrats.
But it turns out it's just the opposite, and these hearings are really firing up the Republicans.
From Fox News:
A new round of Fox News battleground polls shows a Republican trend in the fight for the U.S. Senate. The GOP candidates are helped by increased interest in the election among Republicans and pro-Donald Trump sentiment.

There's been an uptick in GOP interest in all five states surveyed.  Compared to early September, the number of Republicans feeling "extremely" interested in the upcoming election is up by 2 points in Arizona, up by 9 points in Indiana, up 8 points in both Missouri and North Dakota, and up 11 points in Tennessee.  In each state, Republicans are now just as likely as Democrats to say they are extremely interested — erasing an edge Democrats had in several states last month.

How incumbent Senate Democrats vote on Kavanaugh could tip tight races, especially in Missouri and North Dakota.  Voting against his nomination hurts more than helps the Democrats in those states.
This poll doesn't even include all Republican voters, but still signals that a huge paradigm shift is underway.
SHARE now if you support Donald's Republicans for 2018!
And President Trump just weighed in with his reaction. No one could have seen this coming, but he is clearly happy about it:
The harsh and unfair treatment of Judge Brett Kavanaugh is having an incredible upward impact on voters. The PEOPLE get it far better than the politicians. Most importantly, this great life cannot be ruined by mean & despicable Democrats and totally uncorroborated allegations!

— Donald J. Trump (@realDonaldTrump) October 4, 2018
The silent majority is rising up, and will crush the Democrats on election day like they did in 2016.
The underhanded tactics of the Democrats are triggering a red tsunami, and if the Republicans can manage to pick up more Congressional seats, it will further cement Trump's legacy.
The more the Democrats try to fight Republicans, the more desperate they become, and the more Americans begin siding with the President's goals.
Whether it's border security, tax cuts, or building up our military, any future progress the Republicans hope to make this election cycle hinges on how we perform in November.
SHARE now if you support Trump's Republicans for 2018!
Source: Fox News